This food journal is dedicated to my dear mum.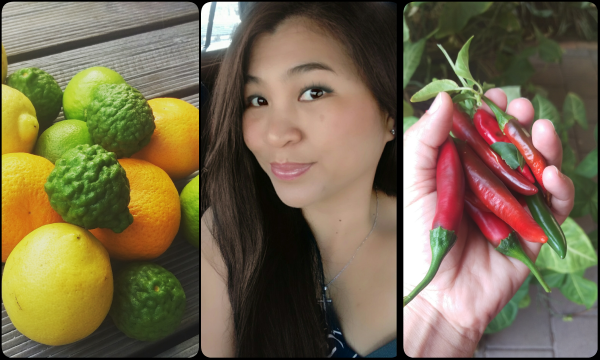 Recent pic of me 2019, Brunch with in the valley.
My name is Lia and am at the present time living in Perth Australia with my twin darling sons Thomas and Cameron and my wonderful Husband Stuart.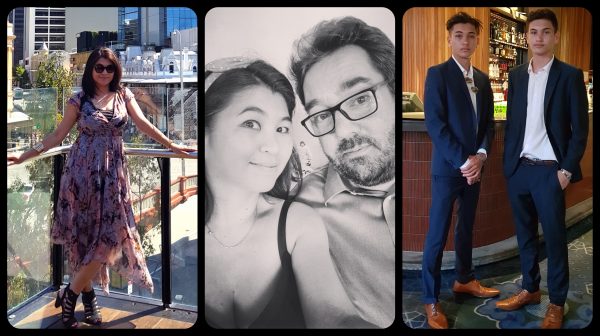 Recent Pic of us  2019 -Me, my husband and I and my teenage Twin sons.

I spent most of my childhood in Jakarta Indonesia until 1995. I used to live in Sydney from 1995 and then moved to Perth in 2006.

I love to spend my time in the kitchen, trying out new recipes or just to bake cookies and cupcakes for my twin boys and my hubby.
When I am cooking I always put all my passion into my food and serve it with love.
Food and Food Photography is my passion.

I'm not a professional chef but my passion and absolute love is to cook and bake.
This is why I created this blog to be able to share my passion for food with everyone.
This blog contains some of my most favorite recipes and dishes that my family and I love to eat.

The photographs on this website are copyright, however you may copy them for your own personal use.
If you are wanting to use these photos on your own website, please let me know first and link it back to me.
email: LiaDellaShearing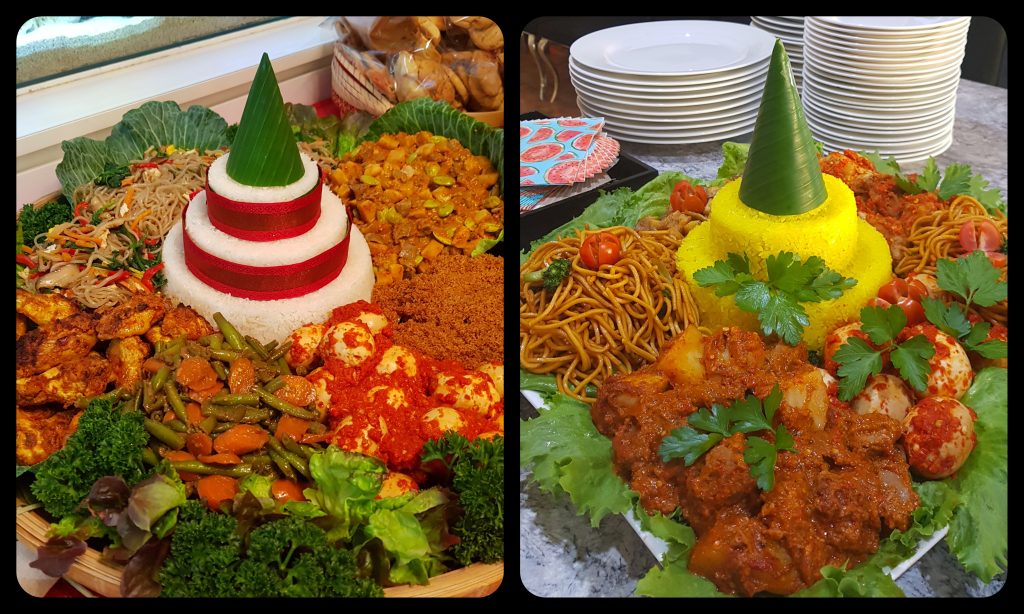 Indonesian rice tower (Nasi Tumpeng), The white rice made from coconut rice and the yellow rice made from coconut and turmeric rice. This traditional meals are served with variety Indonesian dishes eg: beef rendang, fried chicken, sambal eggs, fried noodles, stir fry beans, chicken liver curry, spicy chicken etc, depending your desire.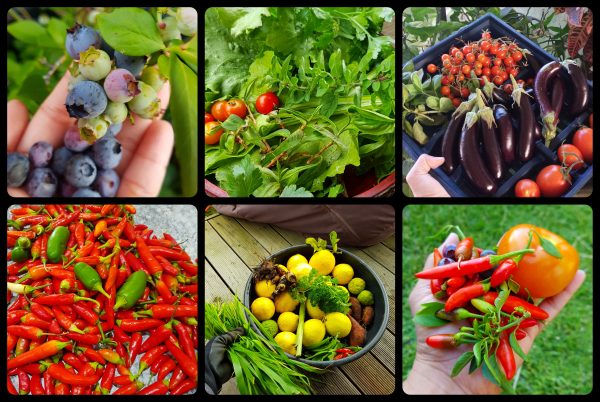 Nothing is better than home grown vegetables and fruits!! We have been growing lots of variety vegetables over the years, we enjoys spending time in the garden in our spare times. such a blessing!
Home made Nasi Uduk ala Lia, is Indonesian Coconut rice, served with variety side dishes.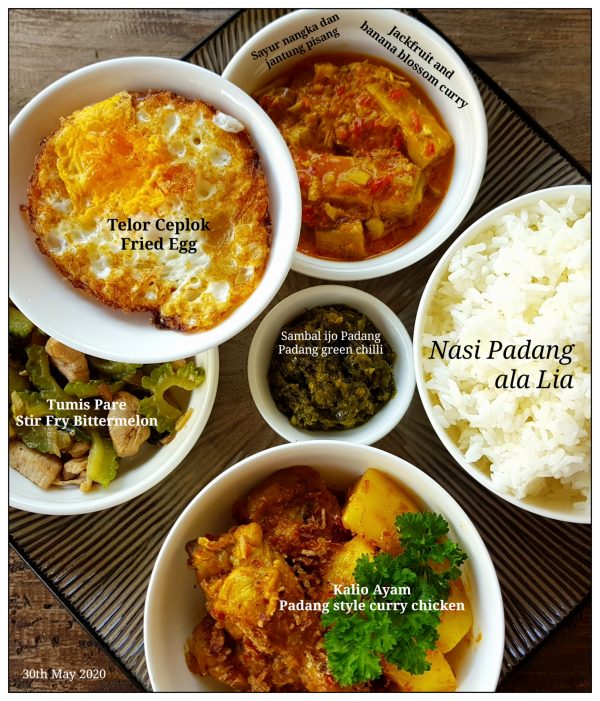 Nasi Padang ala Lia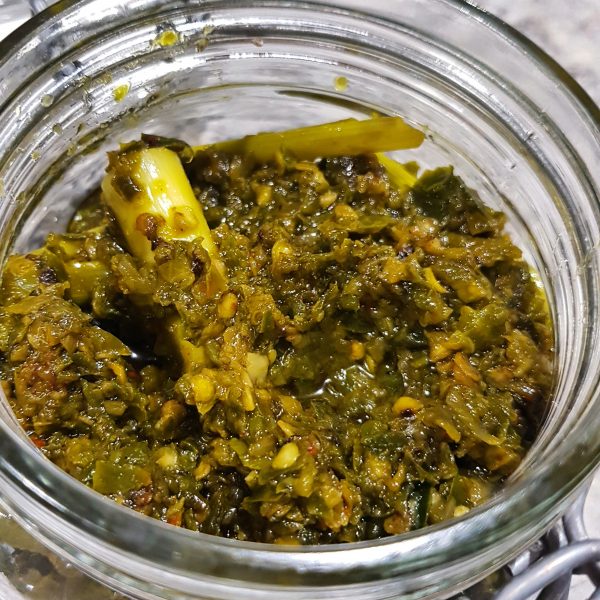 Padang Green Chilli – Sambal Ijo Padang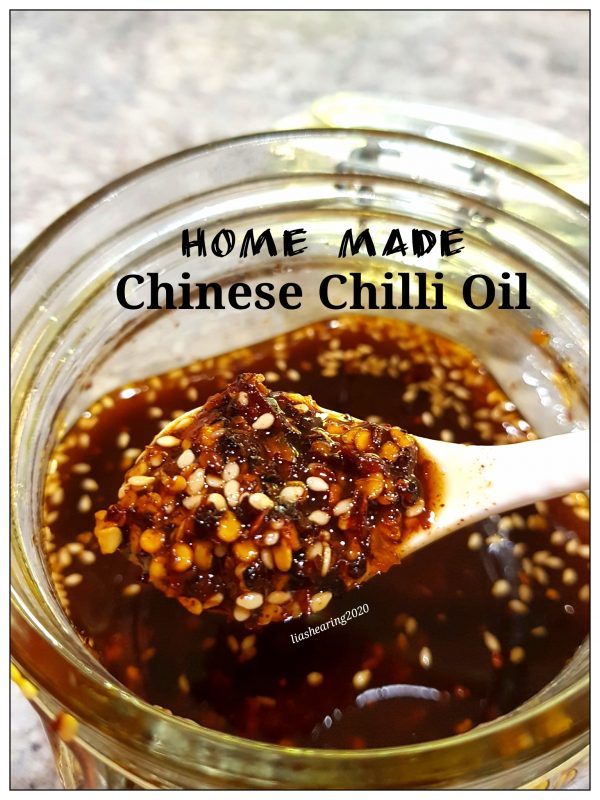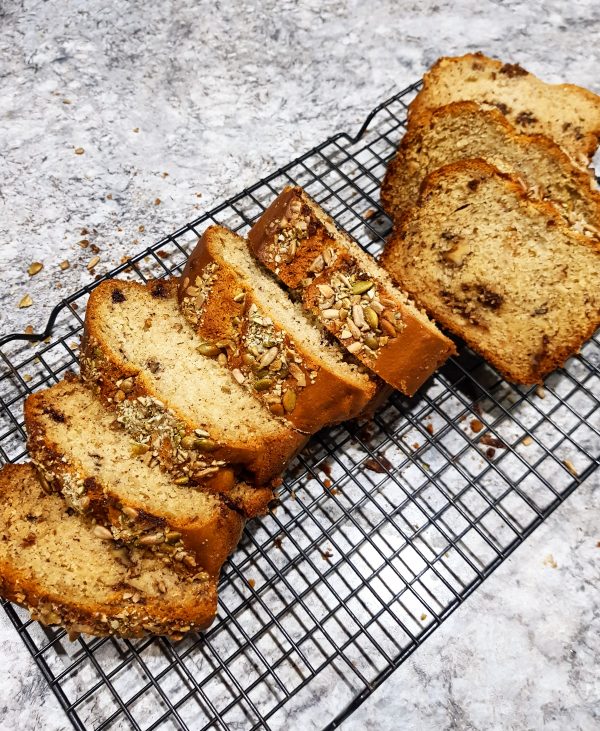 Banana cake with walnuts, choc chips topped with sunflower seeds and pepitas.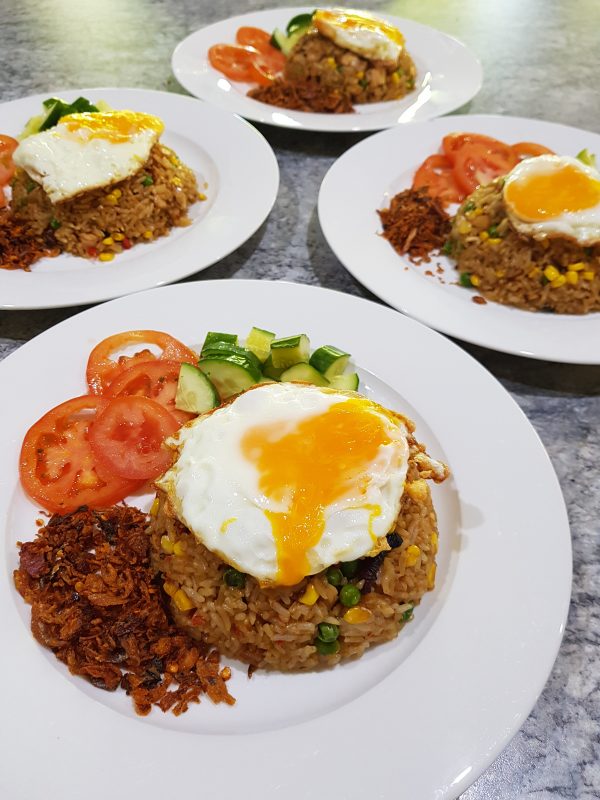 Nasi Goreng (Fried Rice) is a fav meal for breakfast, lunch or dinner in Indonesia he he he. Topped with sunny side up egg, hmmm.. so good. Served with fresh salad and sambal anchovy and peanuts.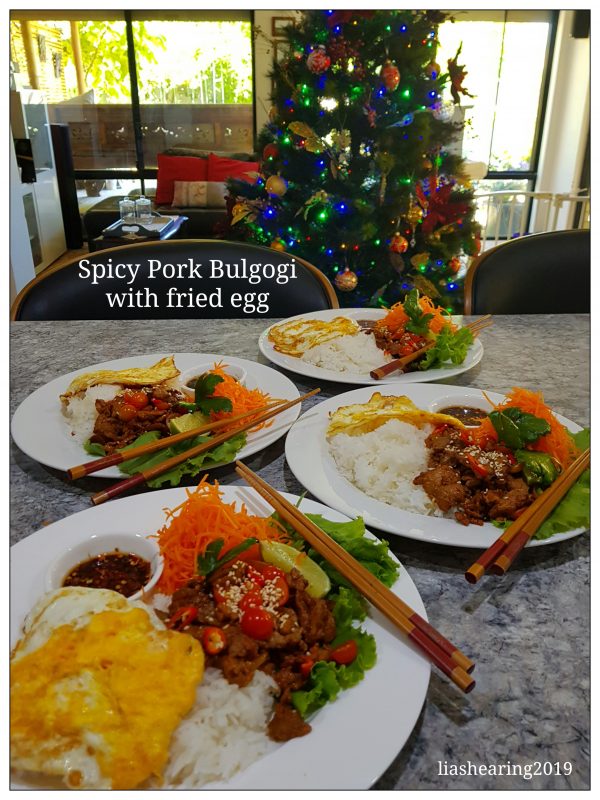 Late Post, one of the favourite meals at home, Spicy pork bulgogi 🙂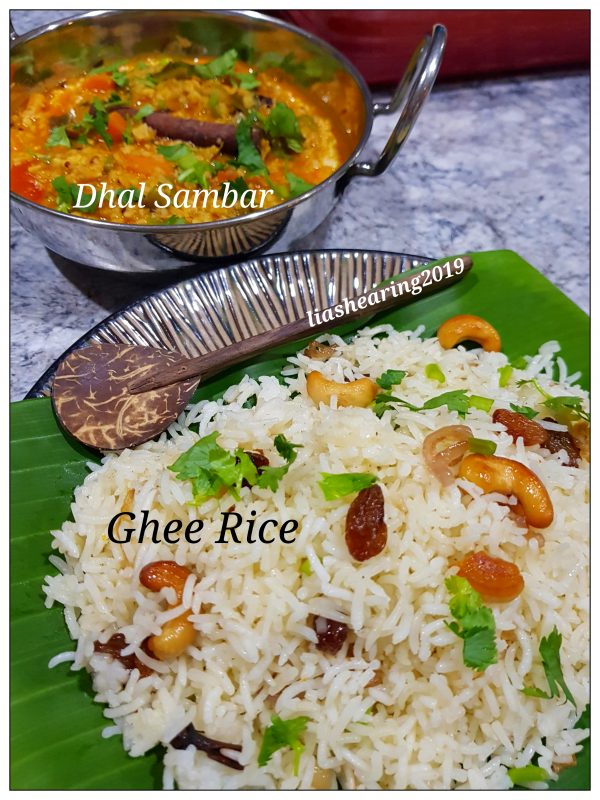 Tasty and fragrant Indian rice for my family. It's very easy to make too!!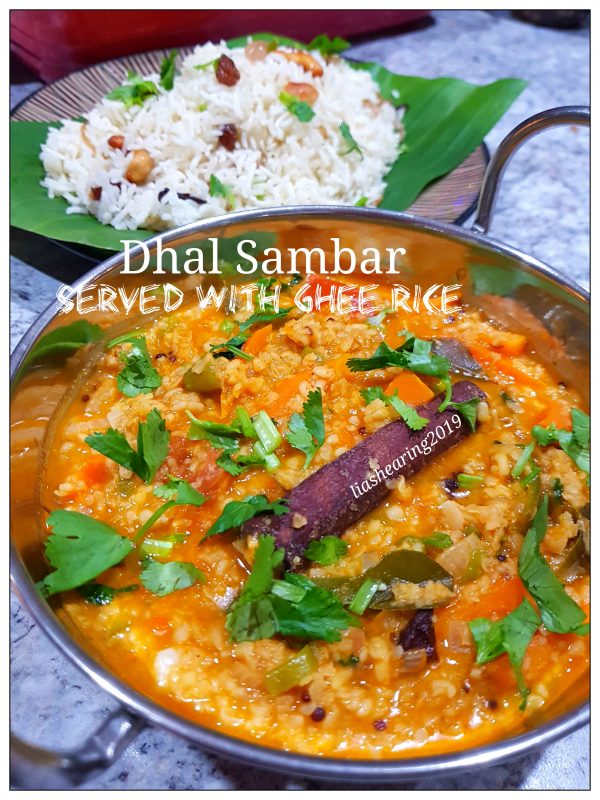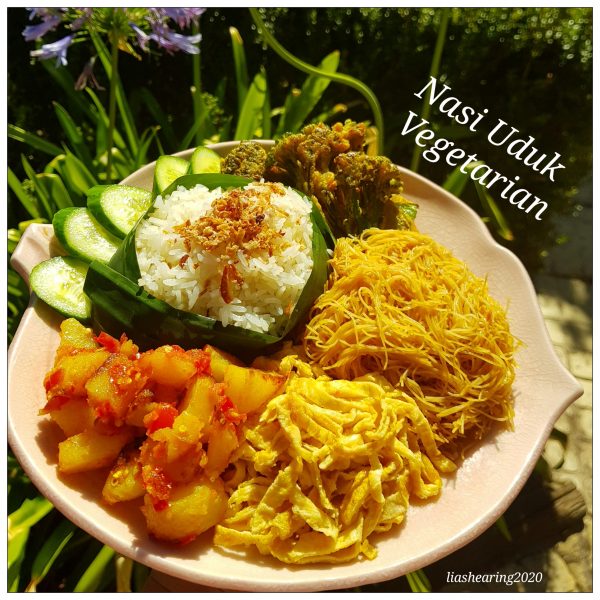 Nasi uduk is Indonesian coconut rice, I made Nasi uduk vegetarian as requested 🙂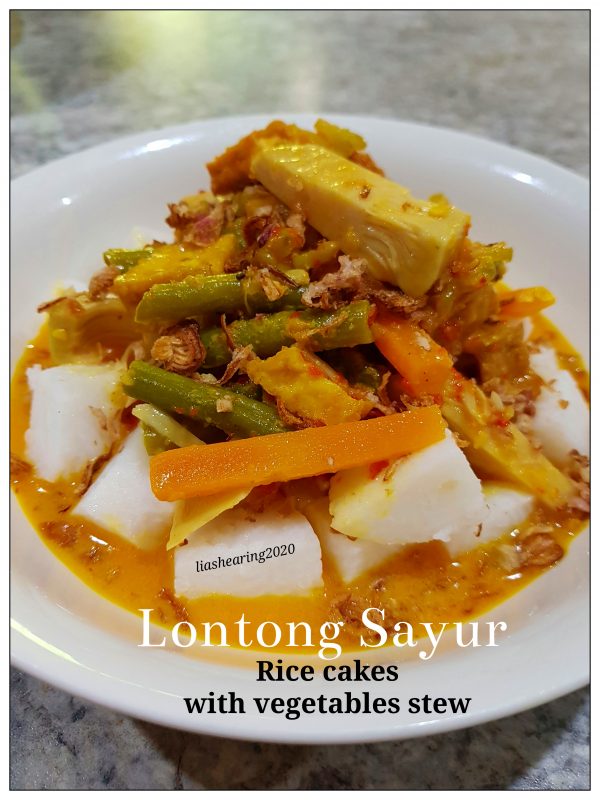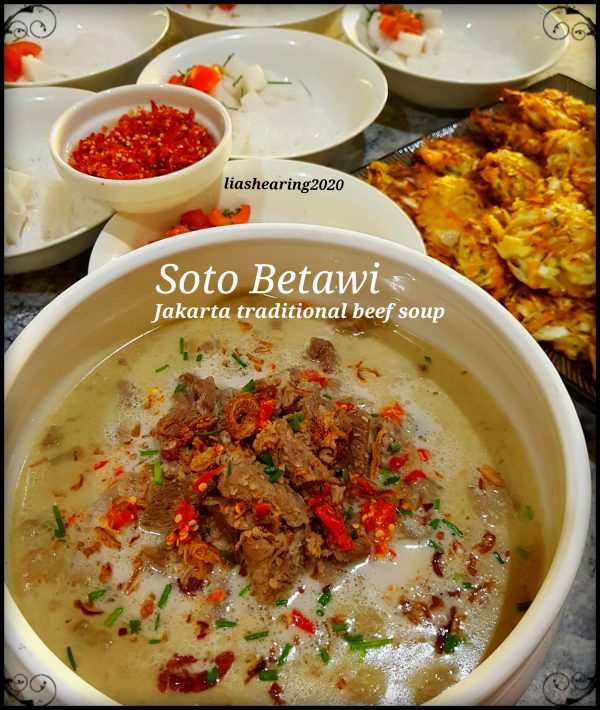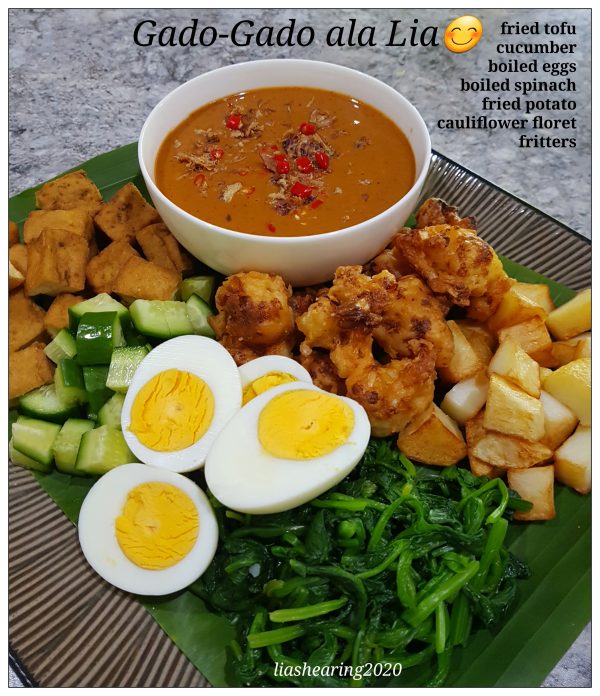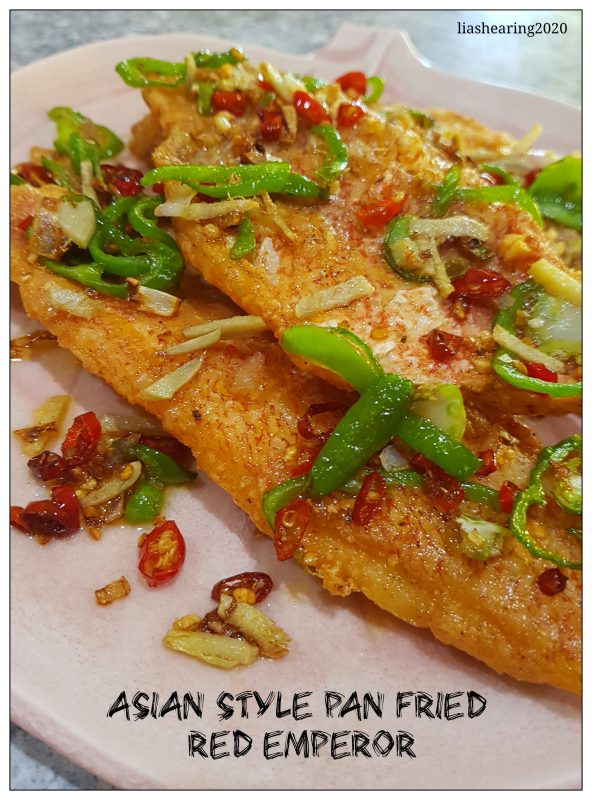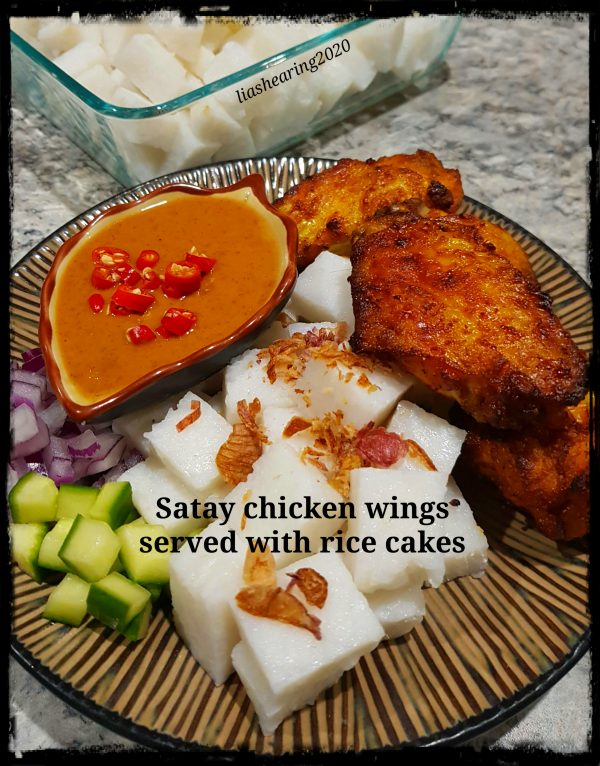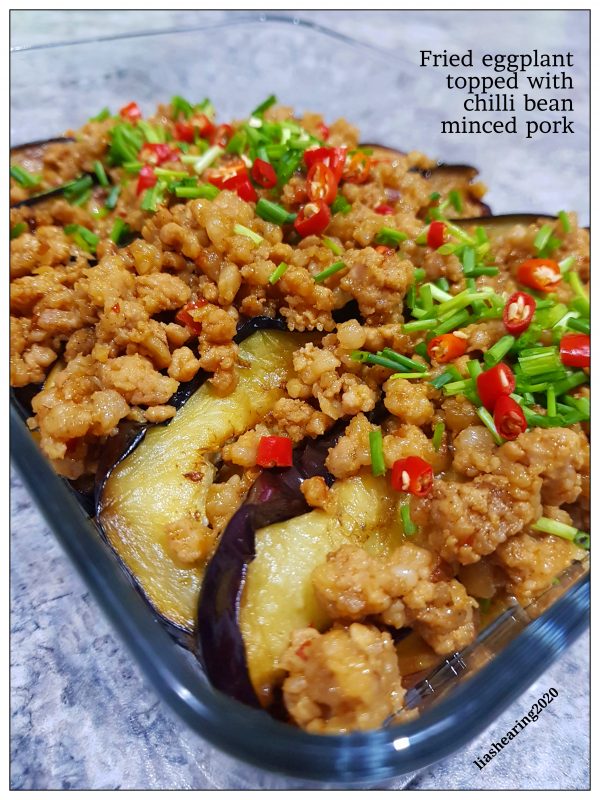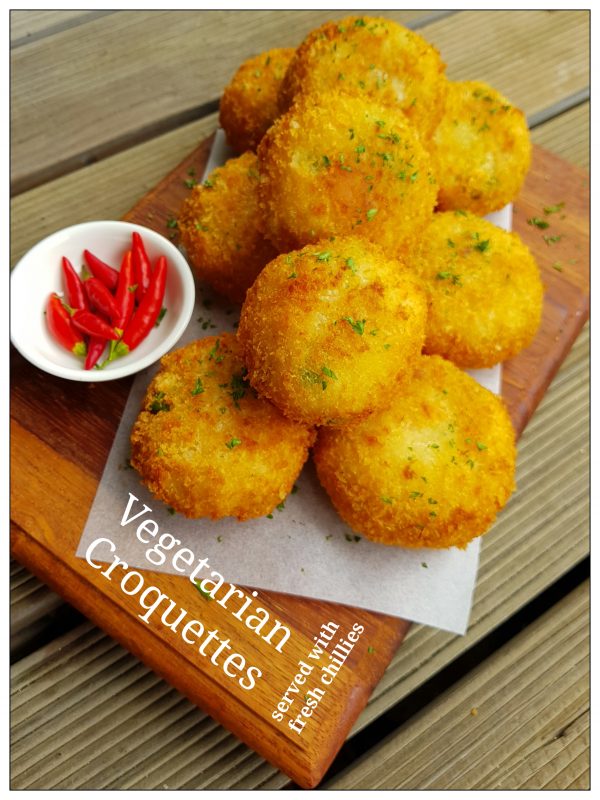 Vegetarian Croquettes as known as Perkedel in Indonesia hehe
this is one of my family and I favourite snack at home, its easy to make and wont take long to cook.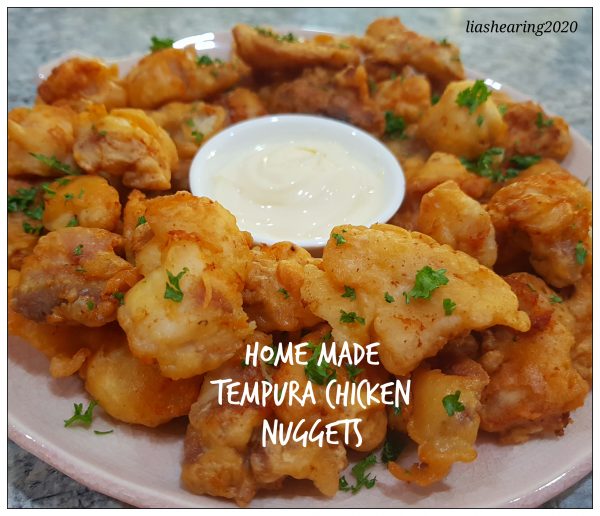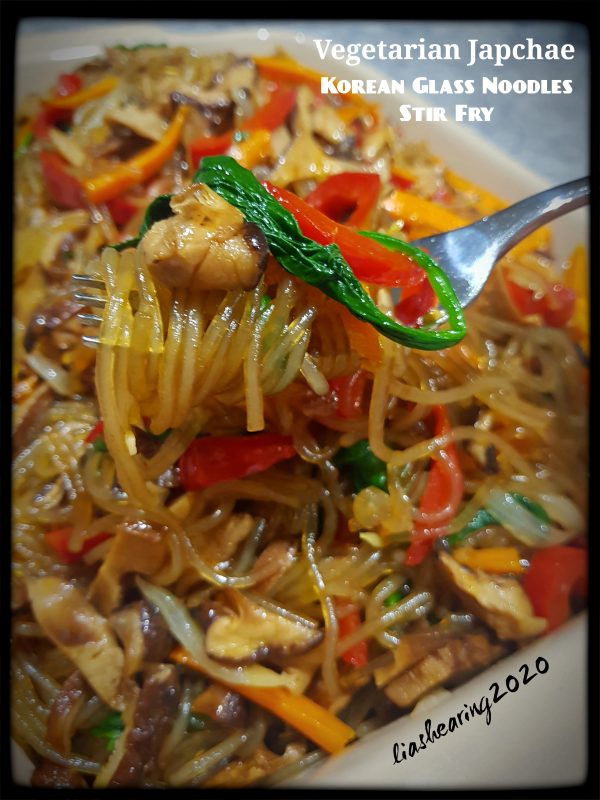 Japchae is Korean noodles made from sweet potato starch, its so light, tasty and wont take long to make.
I can say this meal is everyone favourite 🙂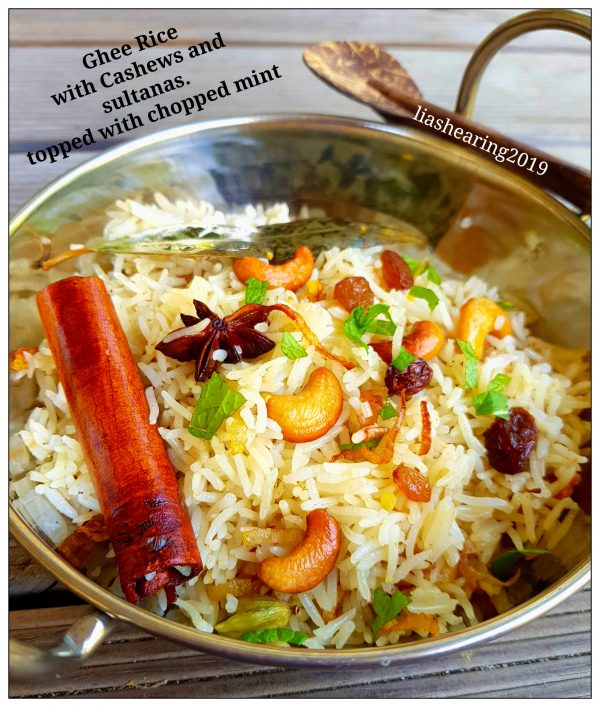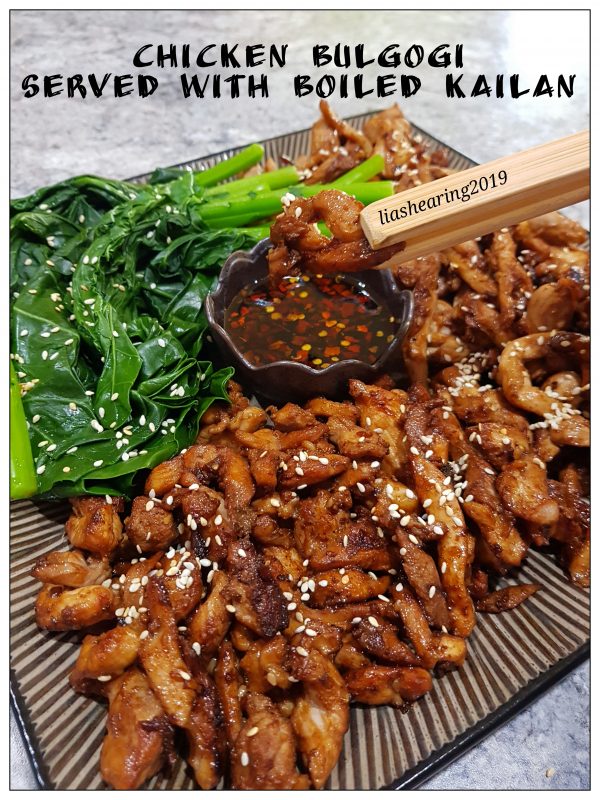 Variety of Bulgogi – chicken bulgogi and boiled kailan.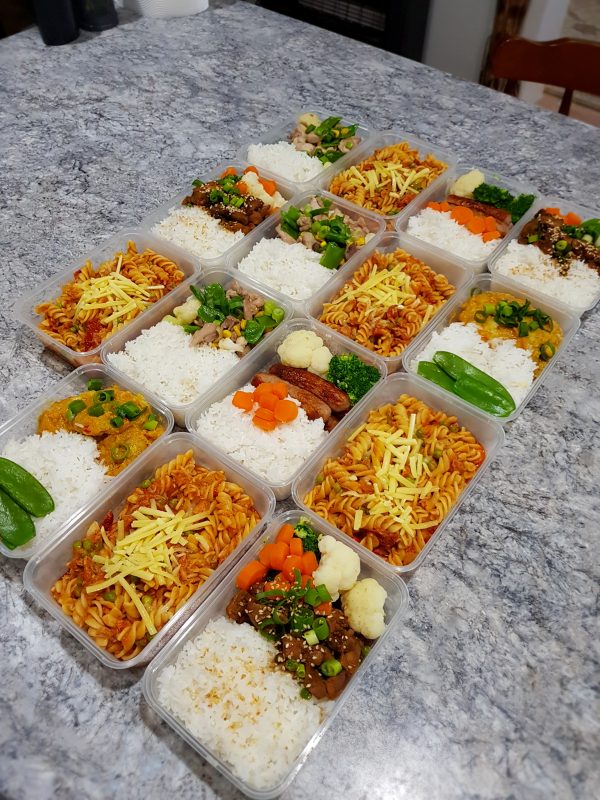 Meal prep for few days, ready in the fridge for my teenage kids who always hungry all the time lol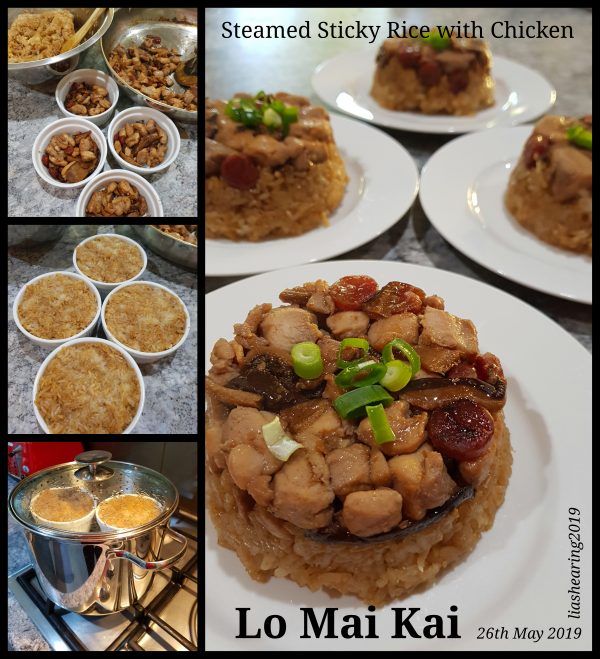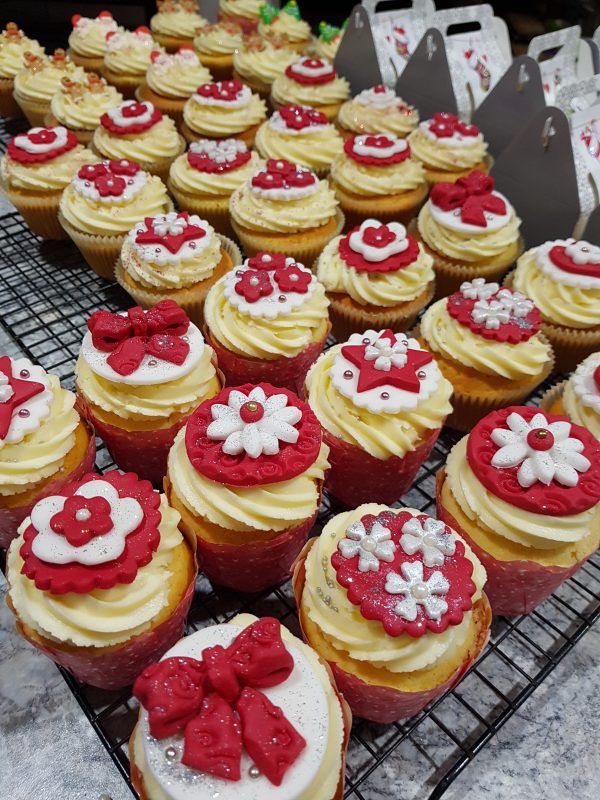 Christmas 2018 Cupcakes for my colleagues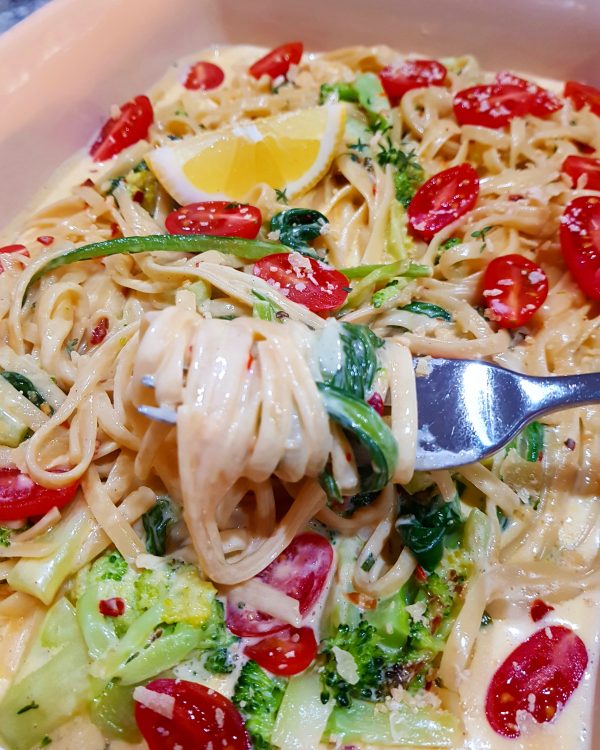 Vegetarian Linguine with cream sauce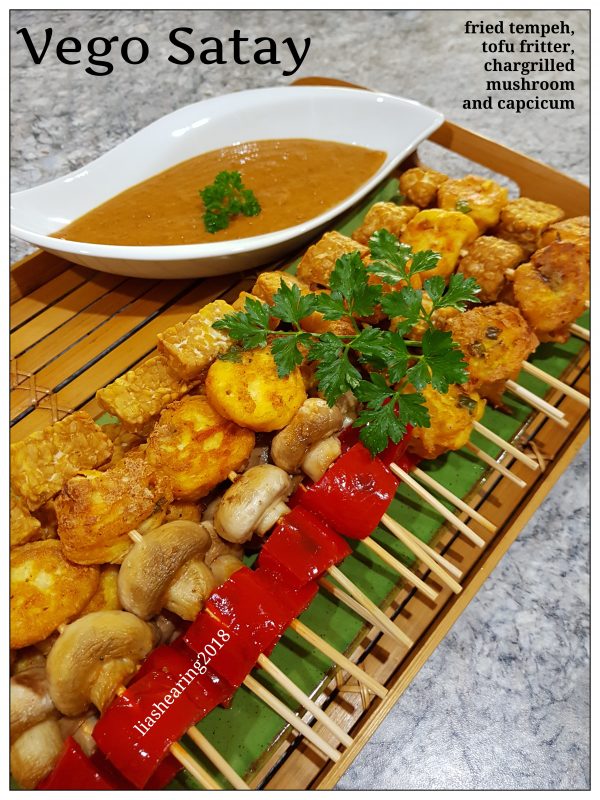 Vegetarian Satay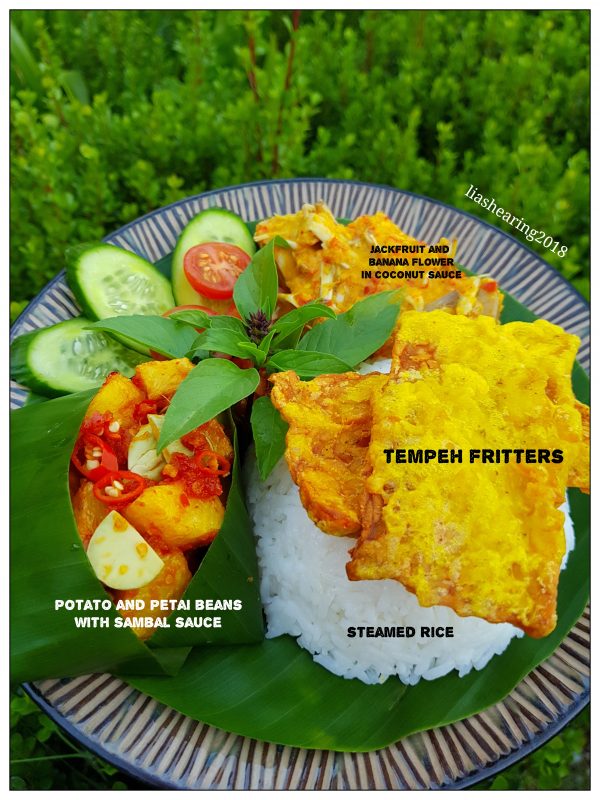 Vegetarian meal from my kitchen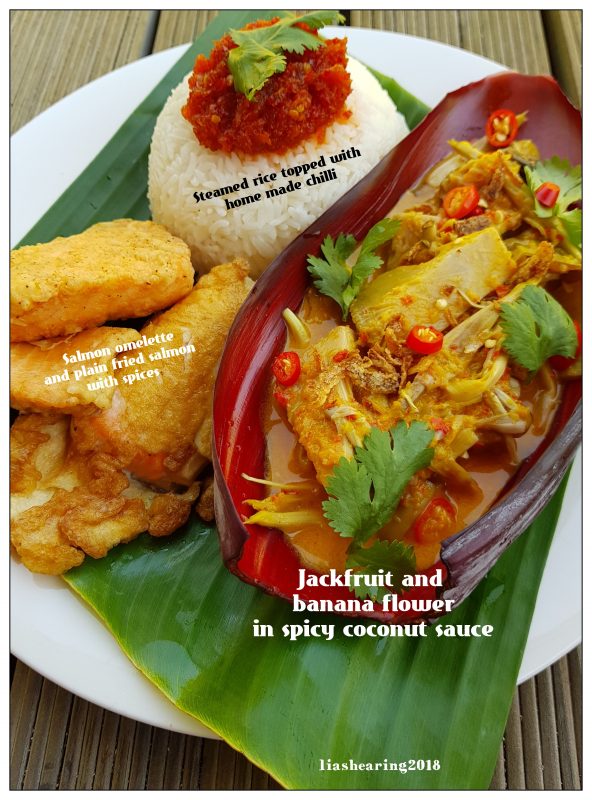 Pretty food from my kitchen.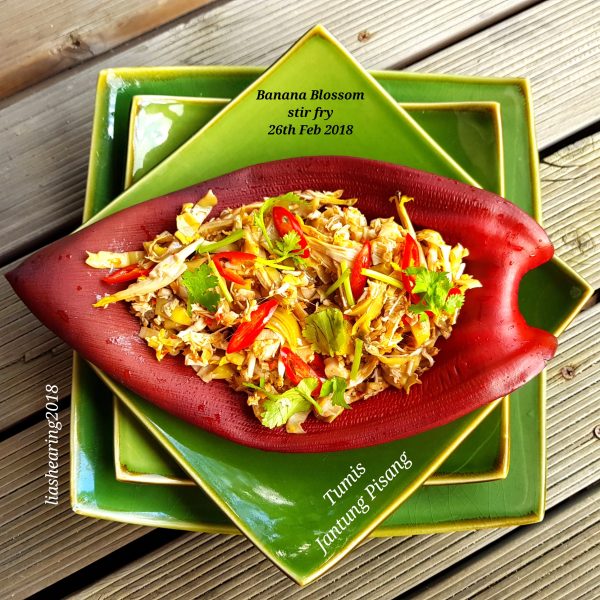 Second time making this banana blossom omg.. it taste divine 🙂 Thank you my cousin Fiona who taught me how to cook it properly this time!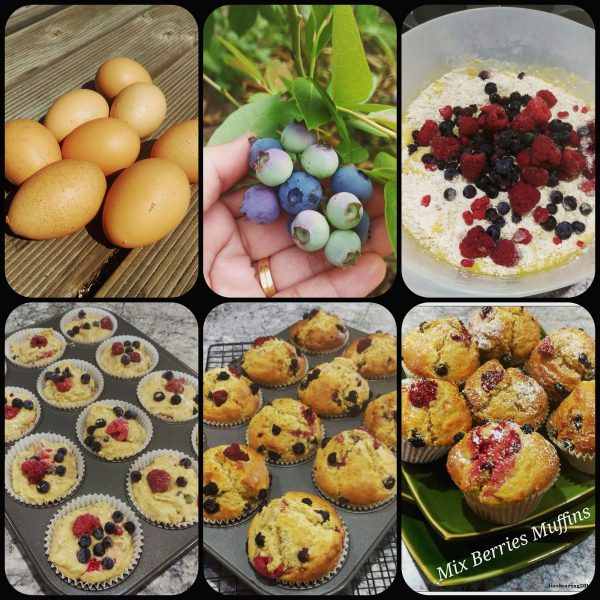 My home made mix berries muffins using organic berries from my garden and free range eggs from our chookies 🙂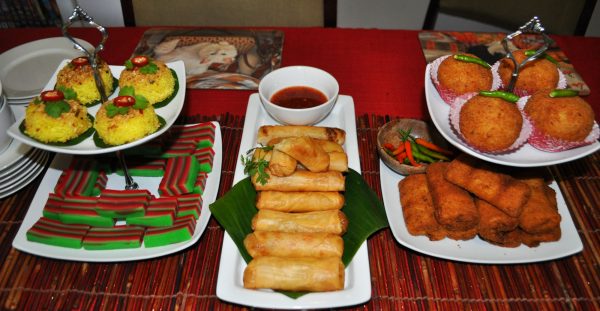 Indonesian High Tea at home, contains:
Left to Right: Steamed glutinous rice with Spicy grated coconut, Steamed layered tapioca cake
Indonesian Springrolls
Potato croquette with beef and vegetables filling
Savoury crepes with chicken and vegetable ragout filling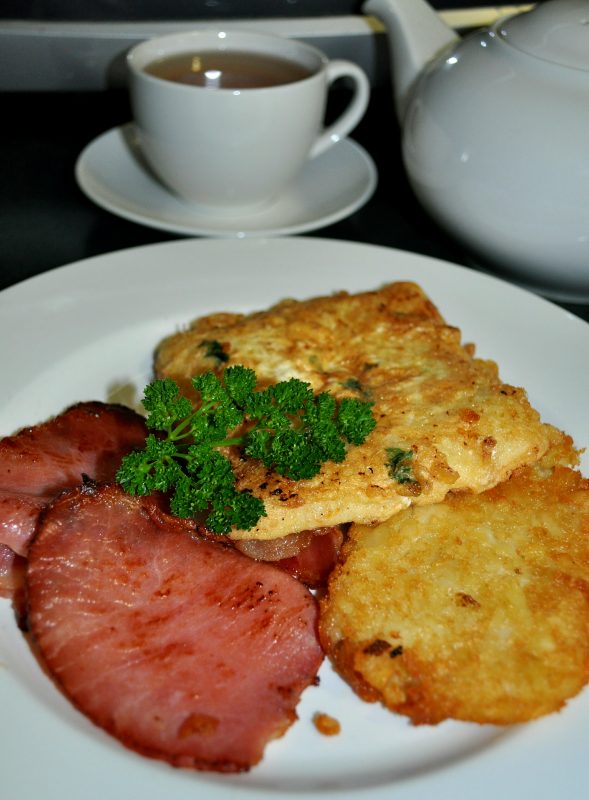 Breakfast Time: Crumpets omelette, hashbrown and Bacon.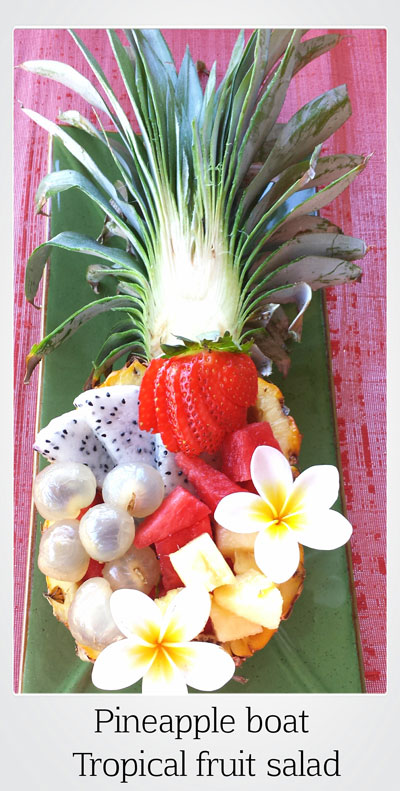 I love tropical fruit. here I created a pineapple boat fruit salad contains some of tropical fruit that I love. Longan is such amazing fruit to eat.. it's reminds of my hometown, dragon fruits as well, its so pretty yet tasty.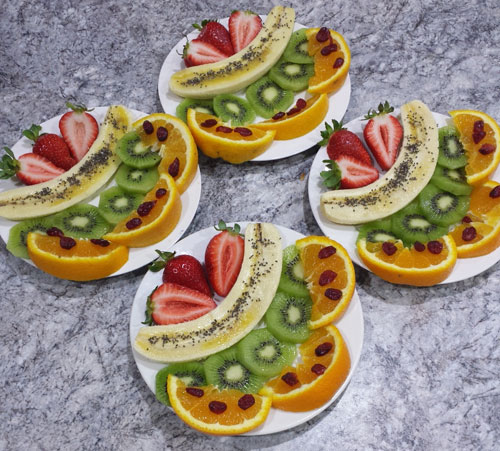 Creating breakfast fruit platters for my husband, my twin sons and I on the weekend..they think I am amazing hahahahha 😀 my family makes me happy!!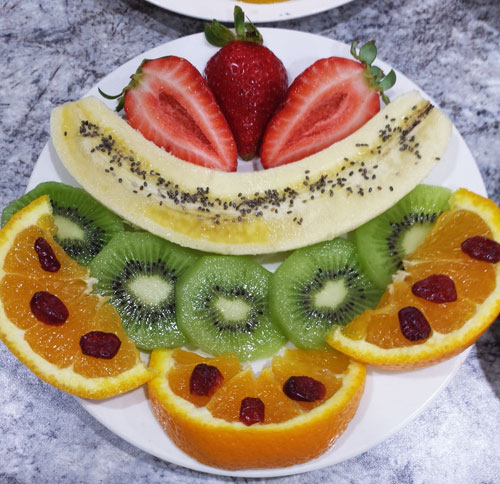 Oh hello.. !!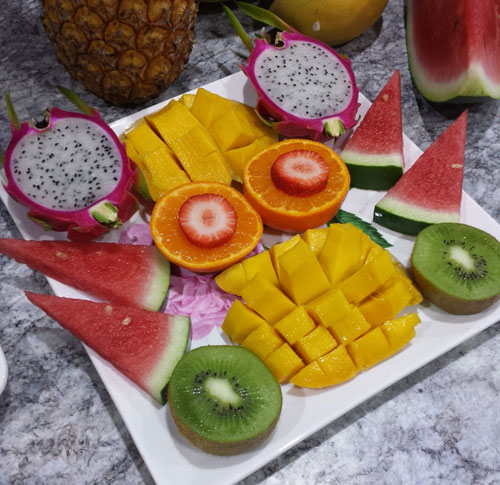 This is my lunch 😛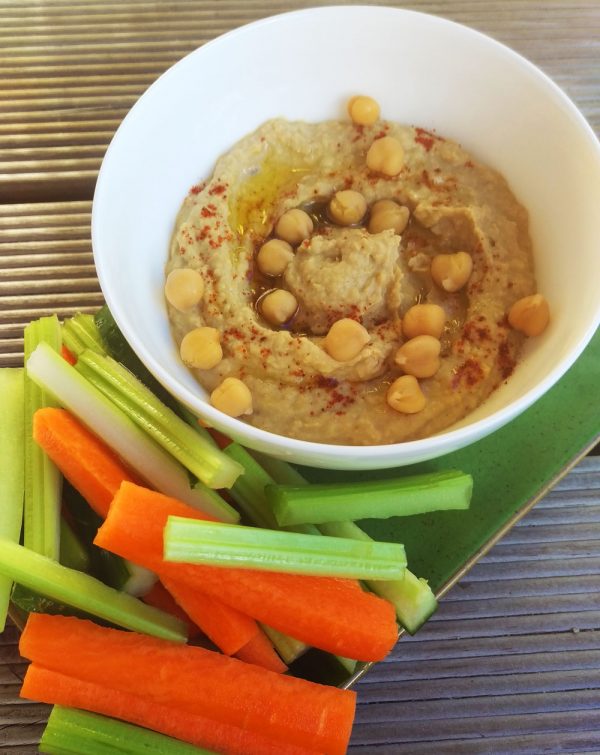 Home made Hummos and Fresh Vegetables. my afternoon snacks 🙂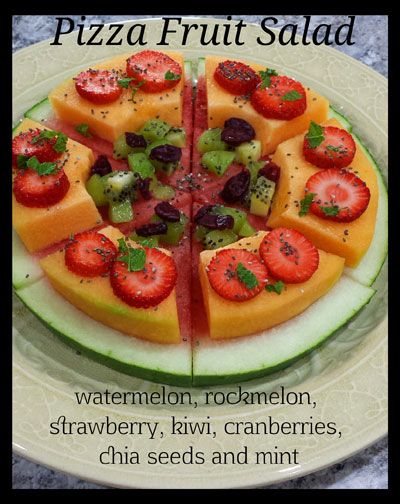 Super food dessert 🙂 easy to make and tasty.. Â 

Yummy in my tummy 🙂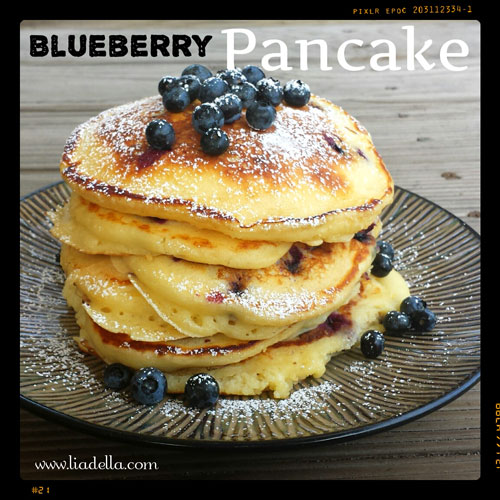 Blueberry from our garden is a nice adding to my pancake ( Blueberry pancakes ) hehe my boys loves it (including daddy aka my hubby) hehe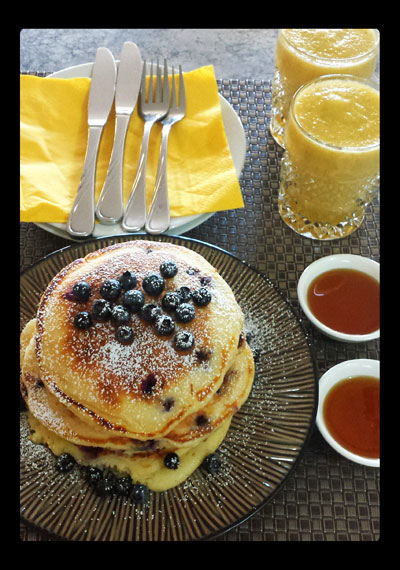 OMG.. this is sooo good hehehe 🙂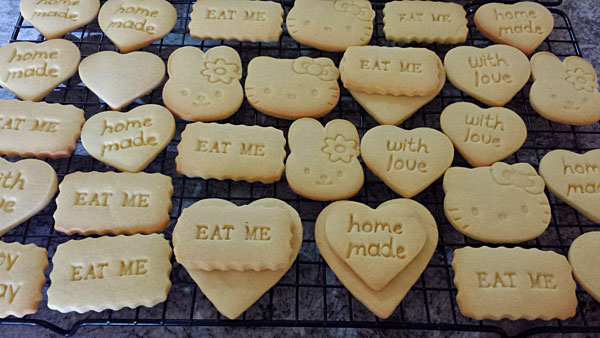 Cute lil cookies for my friends at work :))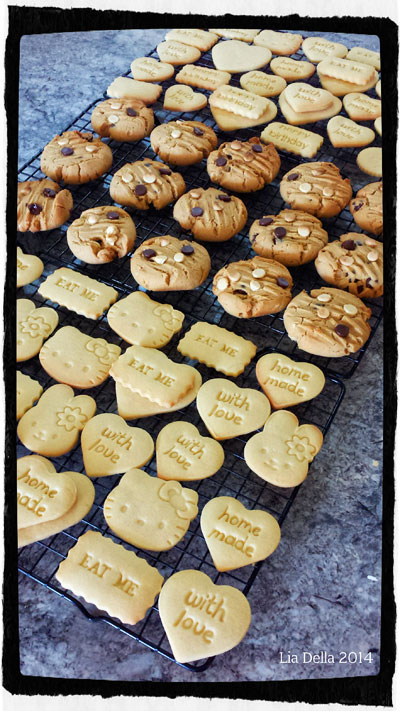 Sugar cookies and Choc chips cookies 🙂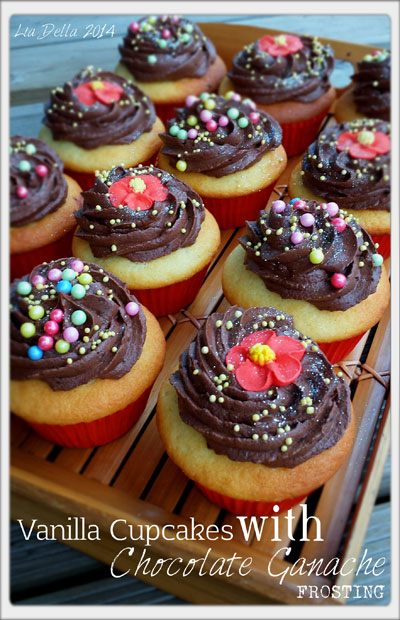 Simple vanilla butter cake with whipped chocolate ganache 🙂 delicious!! simple yet tasty.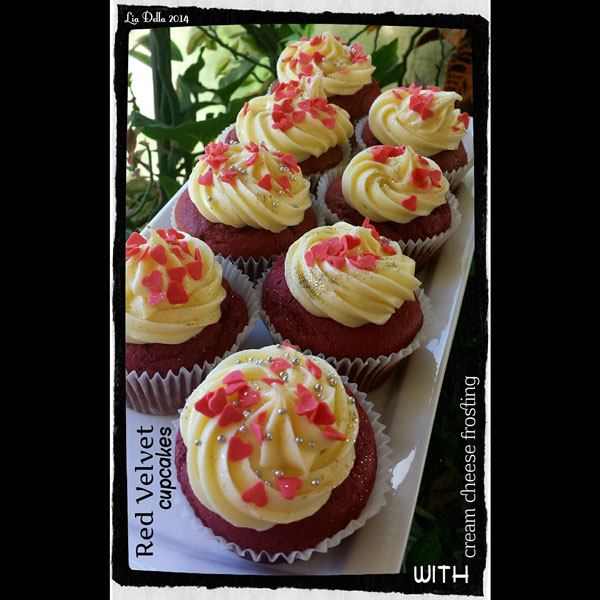 Yum! no need to go to coffee shop to get this cute lil red velvet cupcakes!! hehehe..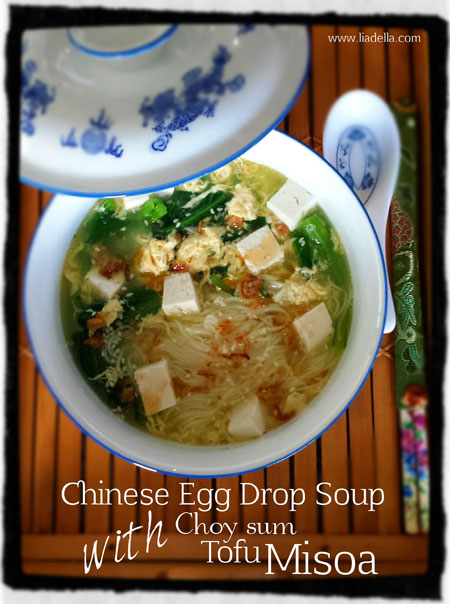 Fresh vegie soup for me:)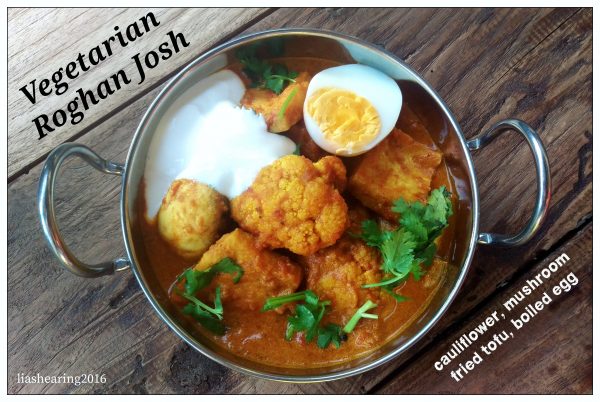 Home made Roghan Josh sauce 🙂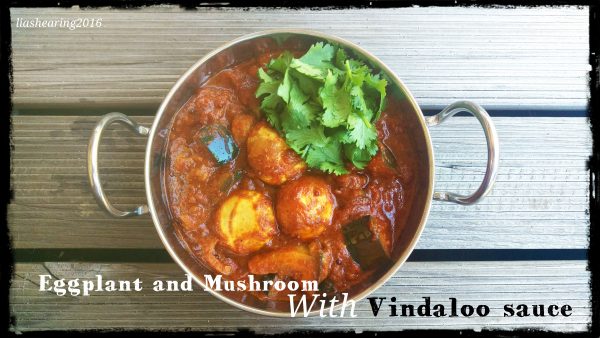 Home made Vindaloo Curry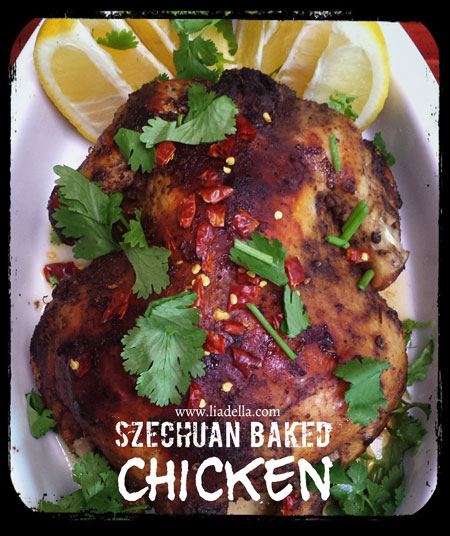 Szechuan Baked Chicken is very easy easy to make for quick dinner at home.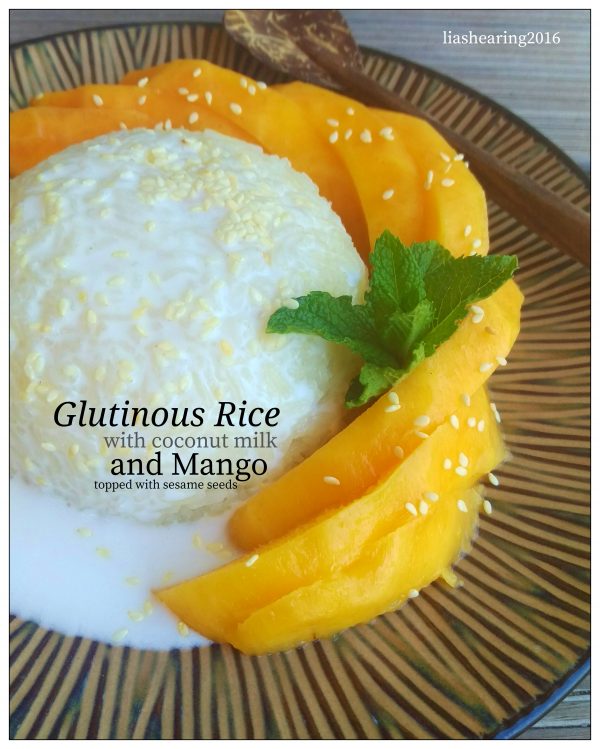 Hm… fresh from my kitchen!!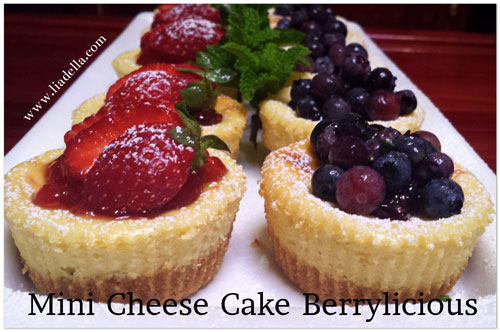 American style cheese cake.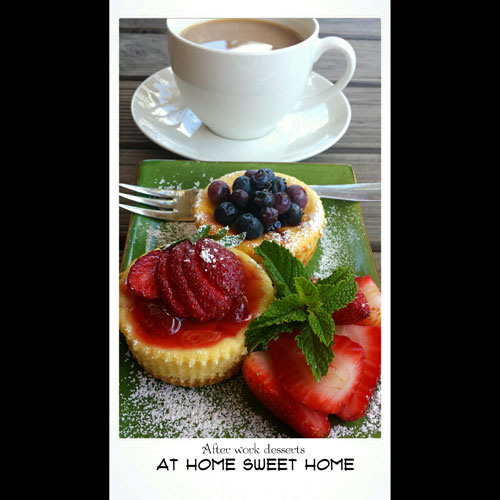 A cute lil mini pretty cheese cake 🙂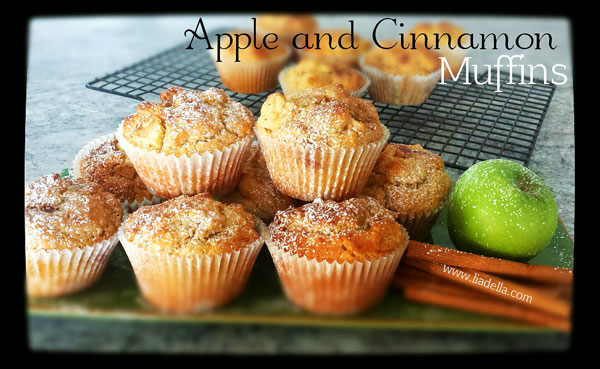 Easy and healthy cake 🙂 Apple and Cinnamon Muffins anyone?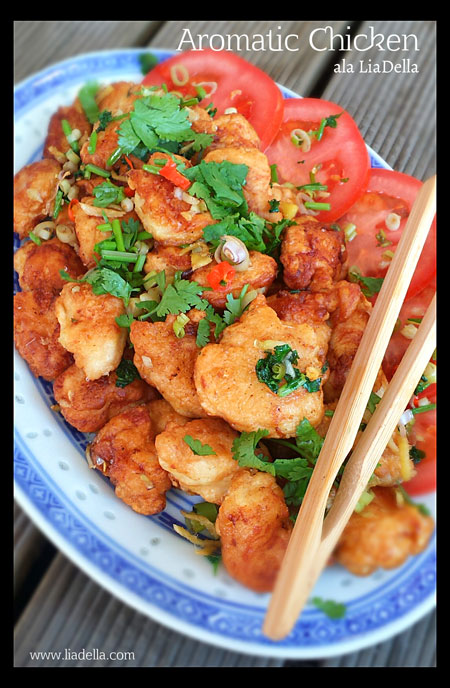 The most easy dish that we often eat , Aromatic Chicken.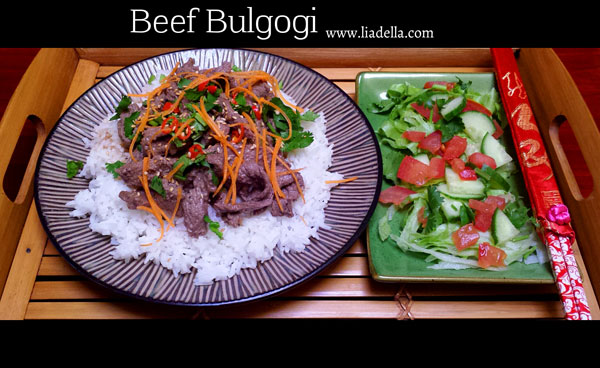 This awesome Korean dish Beef Bulgogi is another fav meal at home, The meat is so tender and tasty. easy to make as well.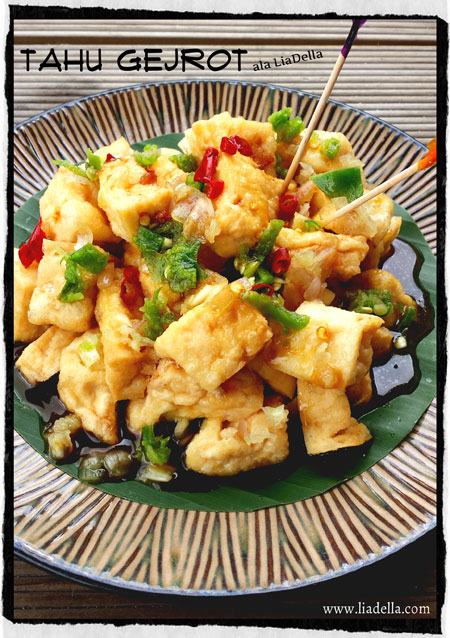 A refreshing snack for summer Tahu Gejrot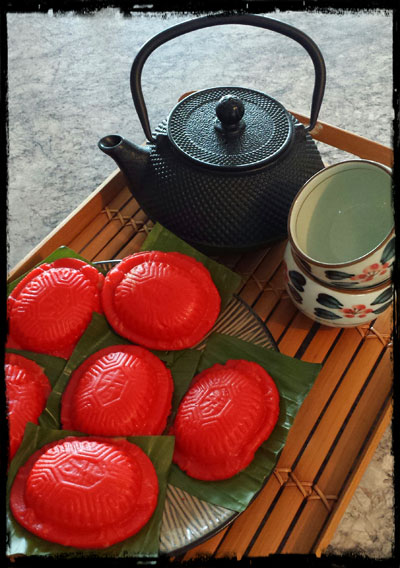 Ang Ku Kueh is one of my favourite chinese cake 🙂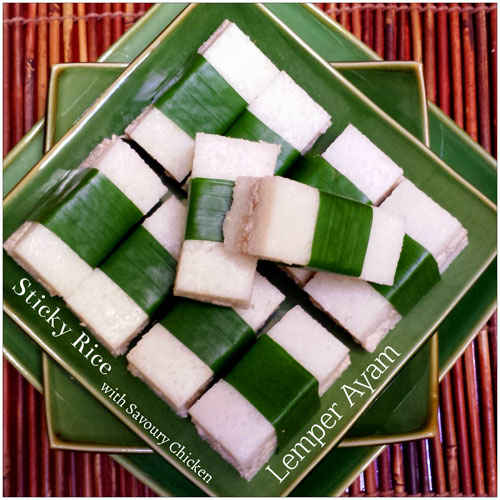 Indonesian most yummy savoury snacks 😛 Lemper Ayam … for me it's quite time consuming to make but when you see this pretty lemper ayam  it's all worth it!!! HAPPY LIA 😛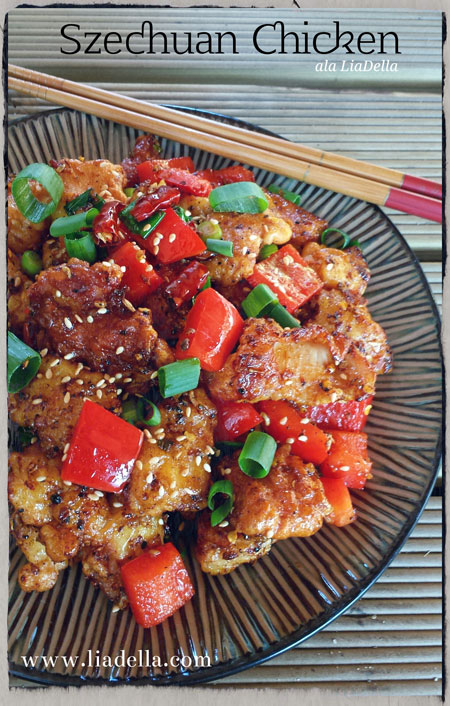 I tried this dish before and finally I had a change to make it at home. The result was amazing!! the whole family loved it, including my boys 🙂 it's very spicy and taste divine. Szechuan Chicken is a must to try for a chilli Lover!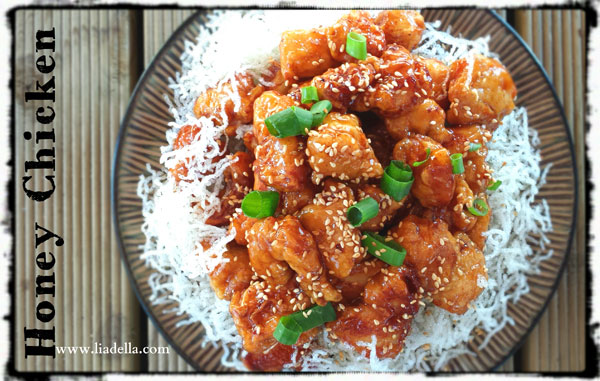 This dish always one of our favourite dish everytime we are at the Chinese restaurant.
Honey chicken  with puffy fried noodle just a cute combo 😛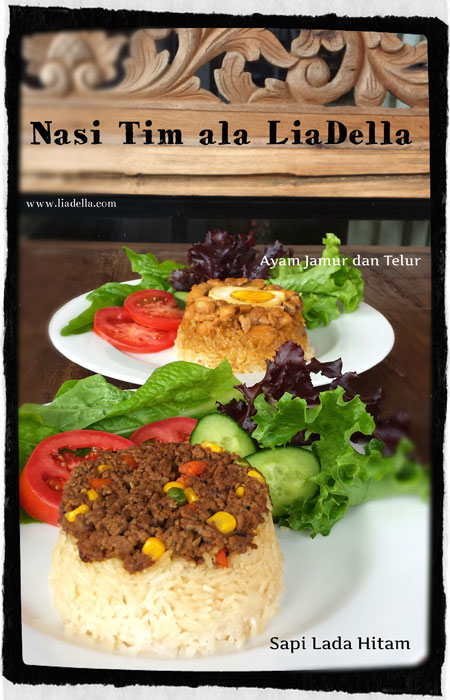 Nasi Tim (Steamed Rice) is Chinese Indonesian dish
This dish is very popular among Chinese-Indonesian People.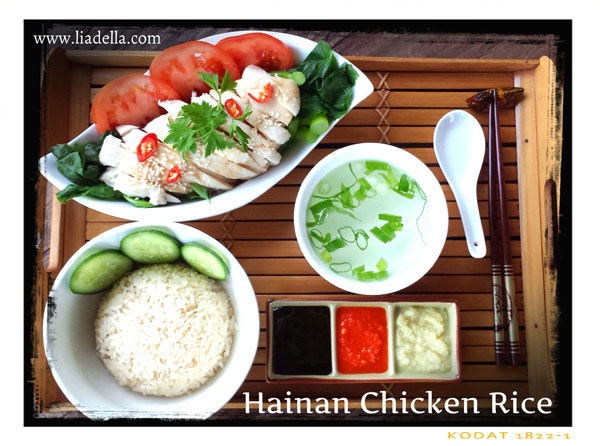 Who doesnt like Hainan Chicken Rice? A must to try if you ever visit Singapore or my place 😛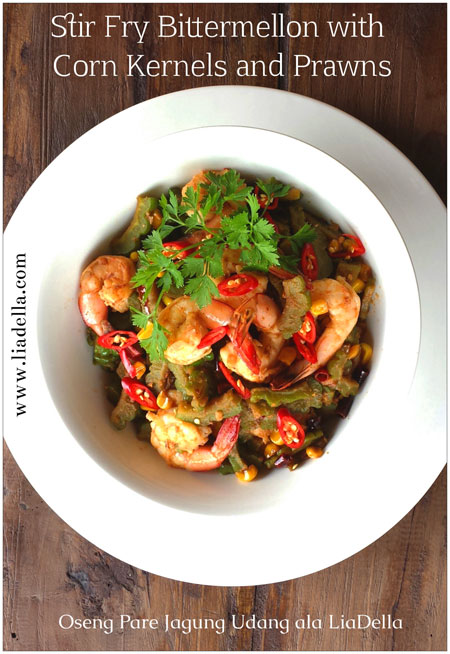 Stir Fry Bittermelon. Hm.. yes it's bitter but yummy!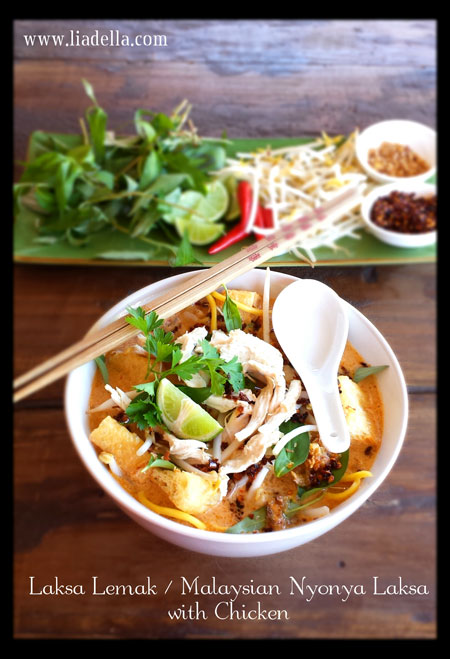 My favourite Laksa is Laksa Lemak, The first time I tried it when I used to live in Sydney. Since then I am so in love with this coconut-based noodle soup. I prefer to add chicken than seafood to my laksa.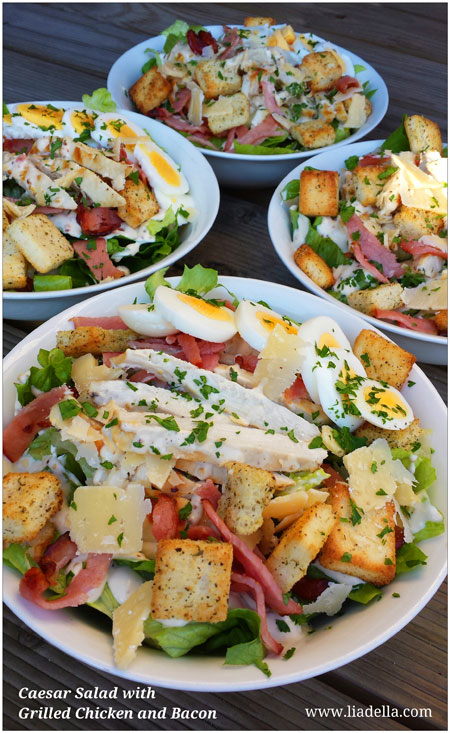 Simple and quick meal for my family, Caesar Salad with Grilled chicken 🙂
and Home Made Croutons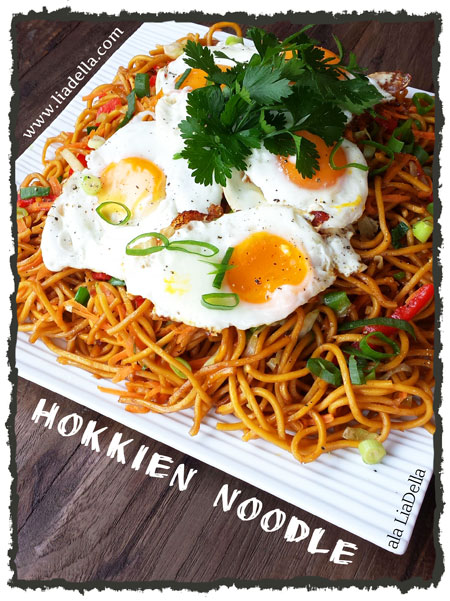 This Hokkien Noodle is always on the menu every time we have a party at home. It's tasty and filling. Most of the time I make this meal vegetarian style with sunny side eggs on top.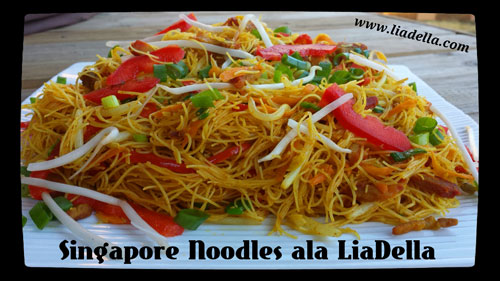 Singapore Noodles is the best lah.. my all the time favorite noodles and everyone at home loves it.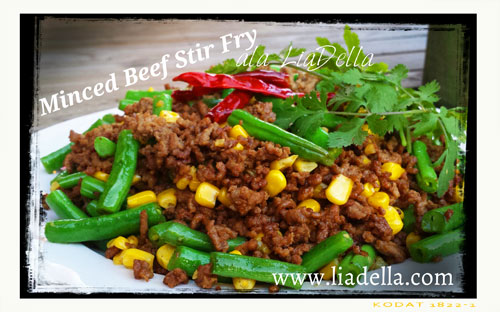 My sons loves this simple dish. Took only 15 mins to make it. Minced Beef Stir Fry is one of the quick dish I tend to make when I want to have quick healthy dinner.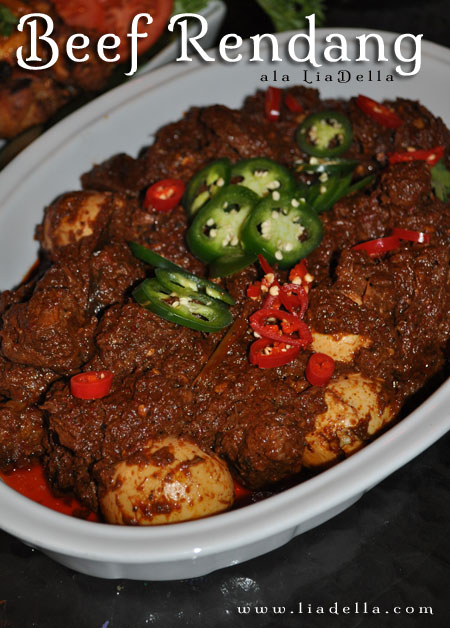 Beef Rendang is one of popular meal in Indonesia, It must a try.. took ages to make but it worth it!!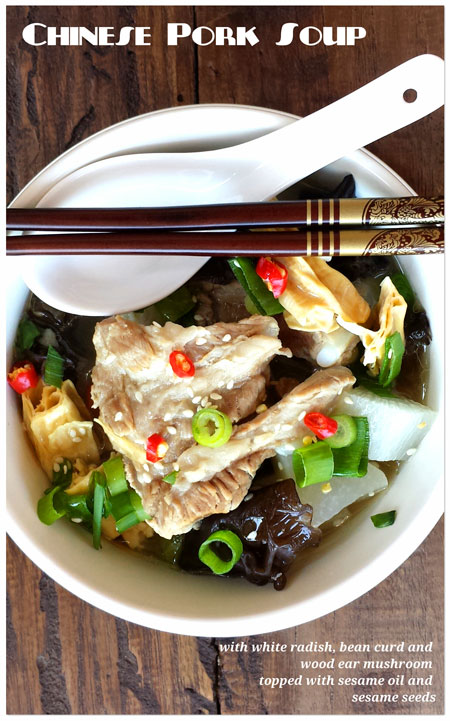 This soup is really easy to make, Chinese Pork Soup is a nice meal for a cold night.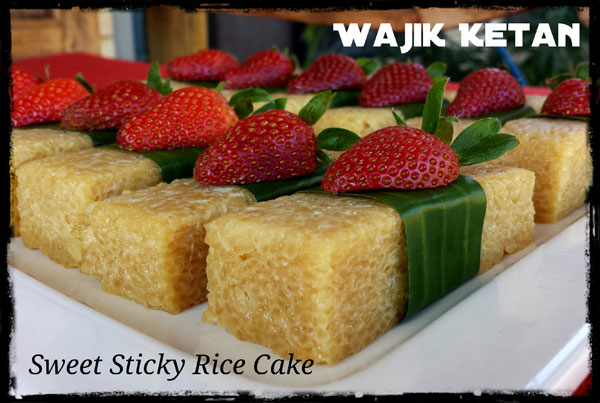 My Fancy Wajik Ketan 😛 This time I made using light brown palm sugar instead of the dark brown sugar, taste wise this one taste better but I think colour wise I prefer the darker ones. I wrapped each cake with banana leaf and topped with a strawberry 🙂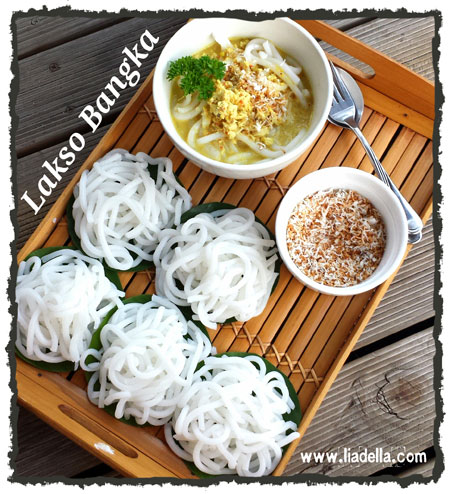 Another soul food from the Island where I came from. It's a Rice starch noodle with fish curry.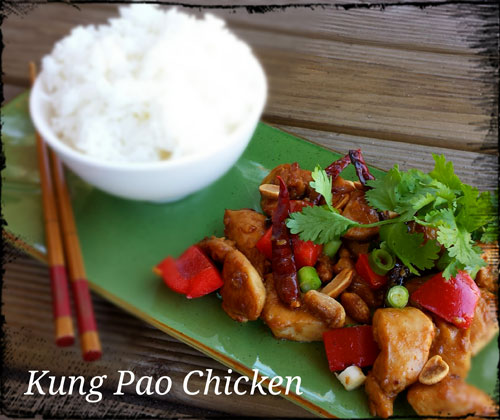 This delicious Kung Pao Chicken is must a try stir fry.. especially straight from the wok!!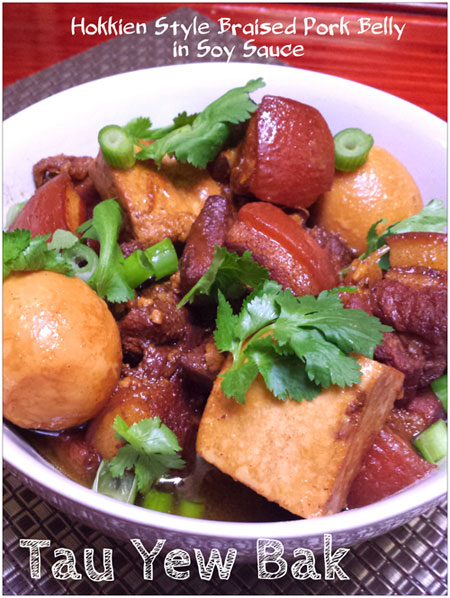 This dish is bring back sweet childhood memories, Its easy to make.The meat is so tender and melting in your mouth. Tau Yew Bak is one of our favourite dish at home when we have Chinese themed dinner 🙂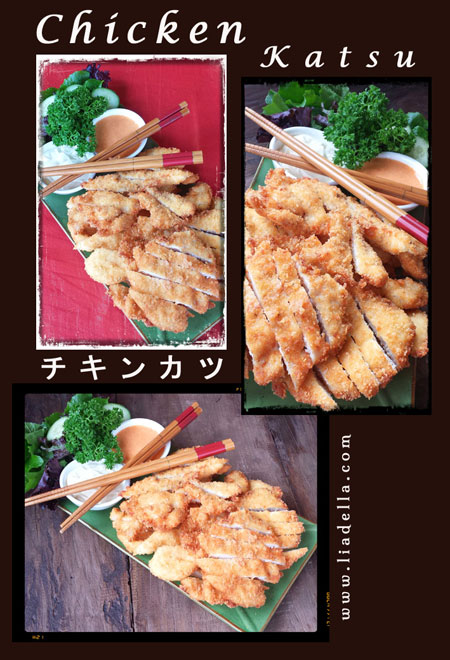 My boys loves any kind of crumbed chicken, Chicken Schnitzel Indo Style, Italian crumbed chicken and Chicken Katsu.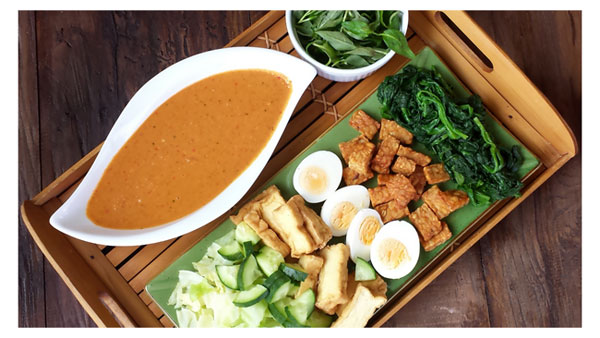 Pecel is an East Javanese rice meal, It contains cooked vegetables and spicy peanut sauce. I like to use cabbage,spinach, fried tofu, fried tempeh, boiled egg, fresh cucumber and fresh Thai basil.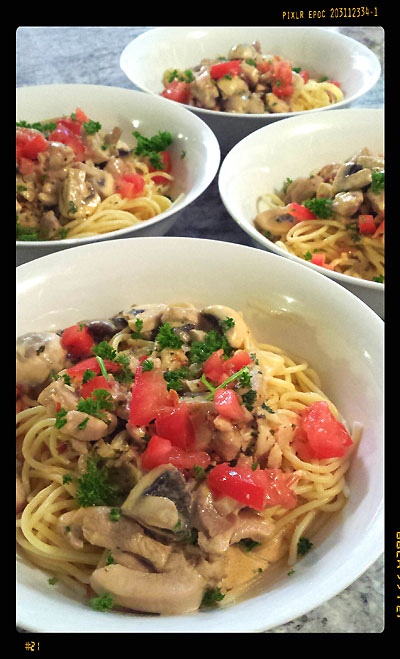 Sun-dried Tomato pesto spaghetti with chicken and mushroom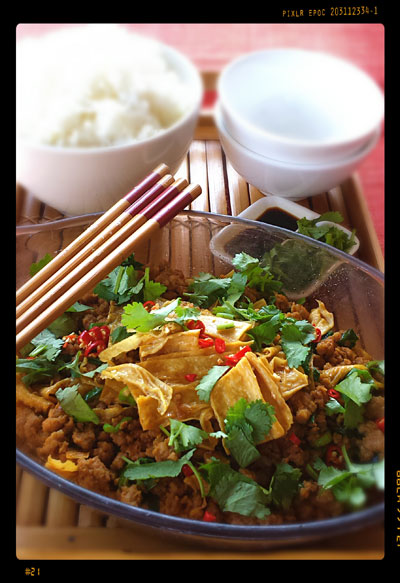 Chinese stir fry pork in Hoisin sauce and bean curd.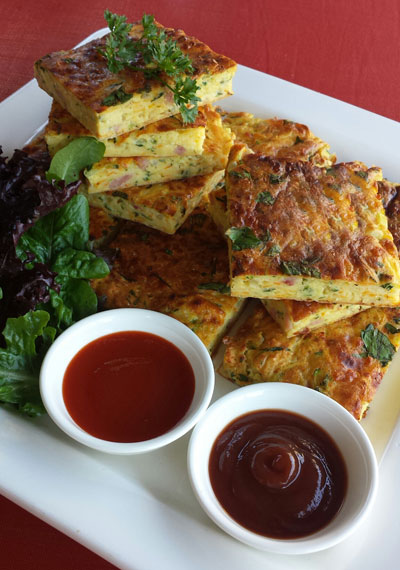 My Zuchinni slice 🙂 so yummy! nom nom nom

Spring Salad: Mix curly lettuce, grated carrot, diced beetroot,diced avo, sliced fresh mushroom
Fried Tempeh, bbq chicken, hard boiled egg with balsamic vinegar dressing.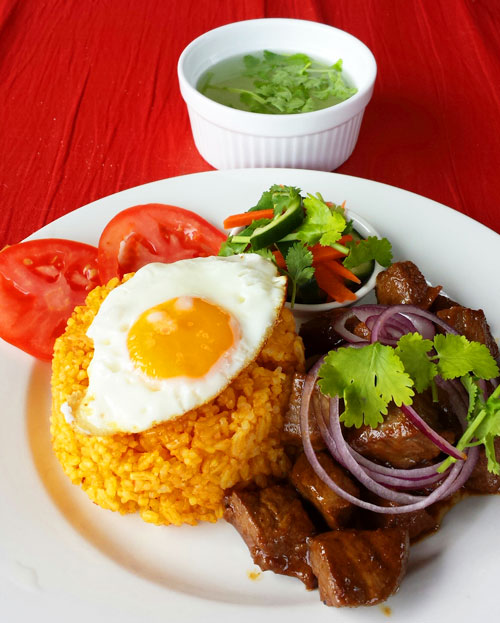 Vietnamese Tomato Rice with Vietnamese Shaking Beef

Mouth watering Vegetable fritters and Potato fritters 🙂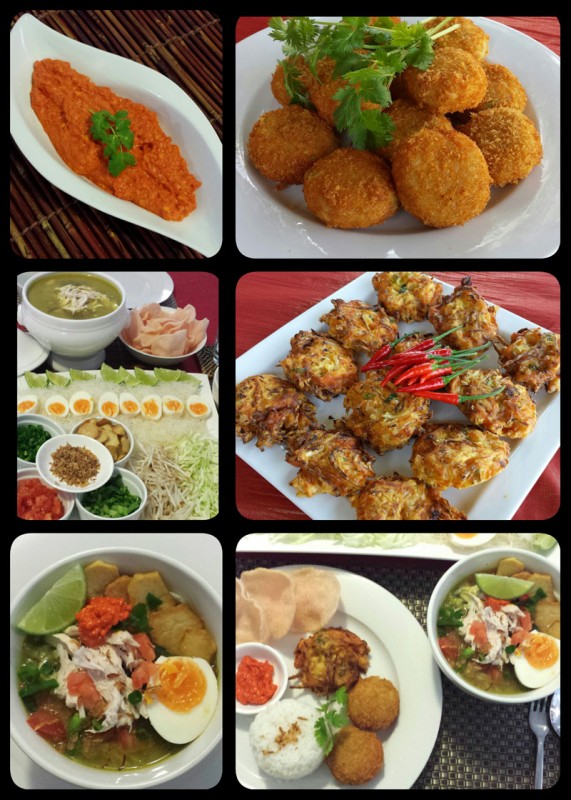 Soto Mie Ayam ala LiaDella
(Indonesian Sweet and Tangy Chicken Noodle Soup)
I am so pleased that I can make this complete "time consuming" meal including vegetable fritters , potato fritters, and home made soto mie chilli 🙂
yum yum yum 🙂 happy!!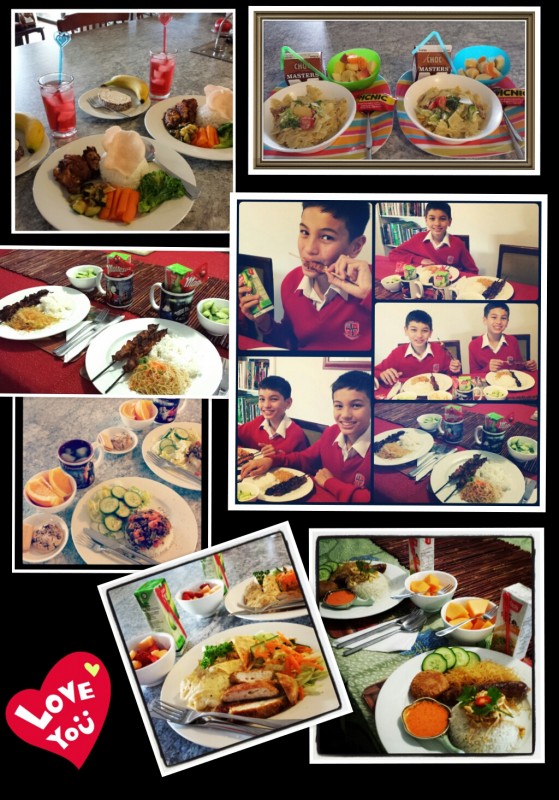 Afternoon meals for my twin sons when they back from school
It's Lia Della Happy Meal 🙂
it comes with a main meal, fruit bowl, drink and little snack eg: a small chocolate or biscuit 😛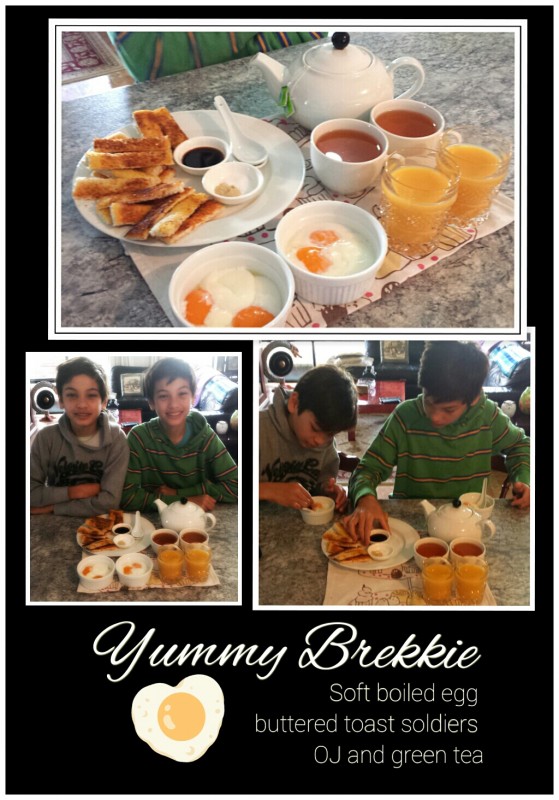 Simple Brekkie for twinnies 🙂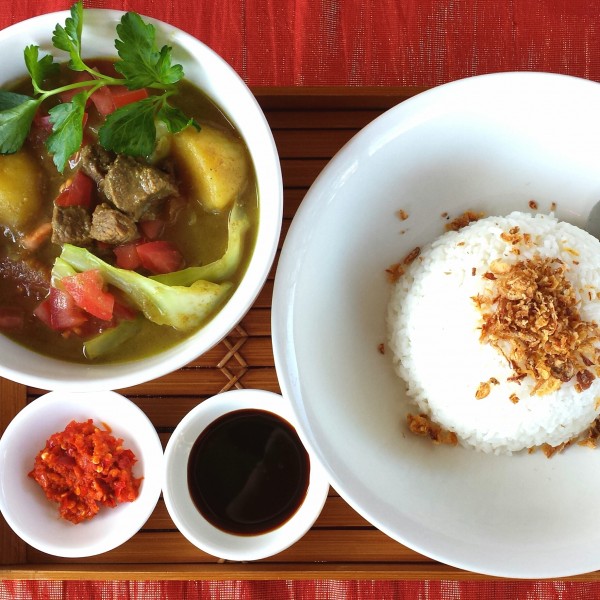 Indonesian Lamb Curry with Potato and Cabbage served with home made chilli Yumyumyum.. soo good.. even though I am not a big fan of lamb but this one is delicious. Made it for my darling sons n hubby 🙂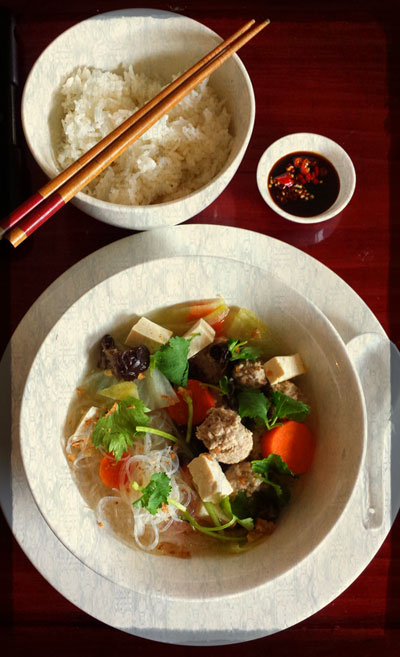 Chinese Soup ala LiaDella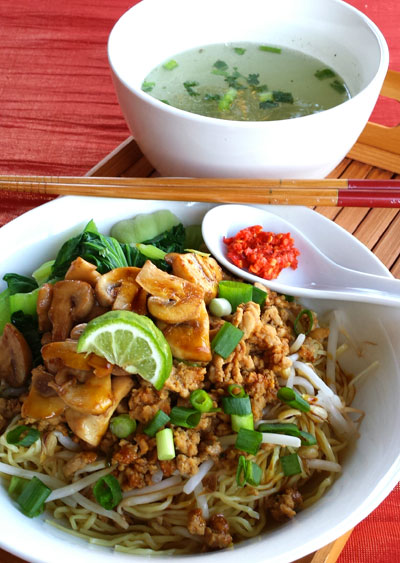 Bangka Dry Noodle ( Bangka is an Island in south Sumatra Indonesia where my family came from.) This is a must to have when you visit the island. I bet my mum really impress that her daughter can make this delicious meal. so so yummy!!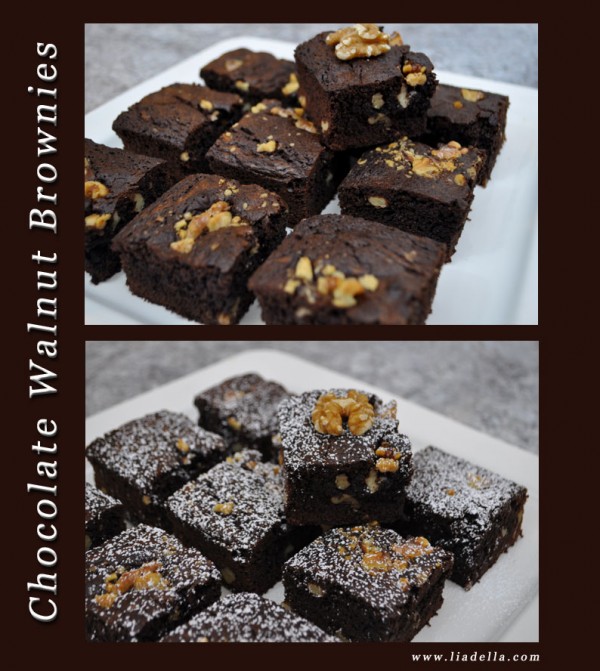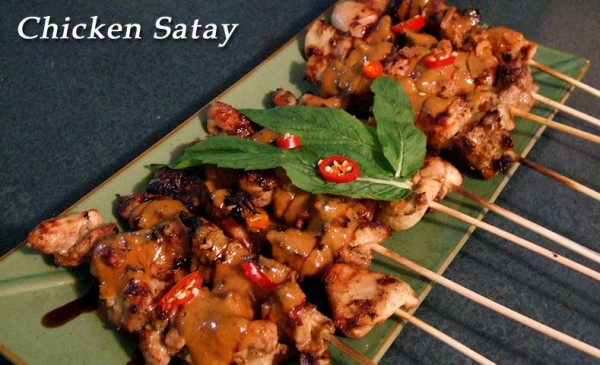 My Delicious Chicken Satay yumyumyum..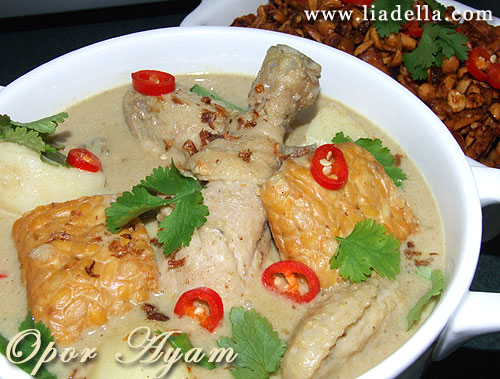 Indonesian Mild Curry – Opor Ayam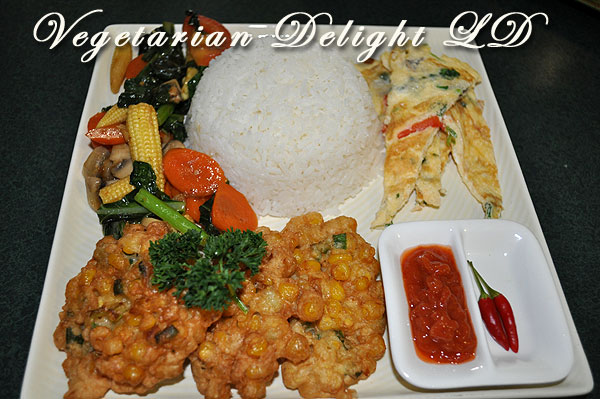 Who said vegetarian food is boring? I think it's yummy! -sometimes in our family we often have vegetarian night for dinner.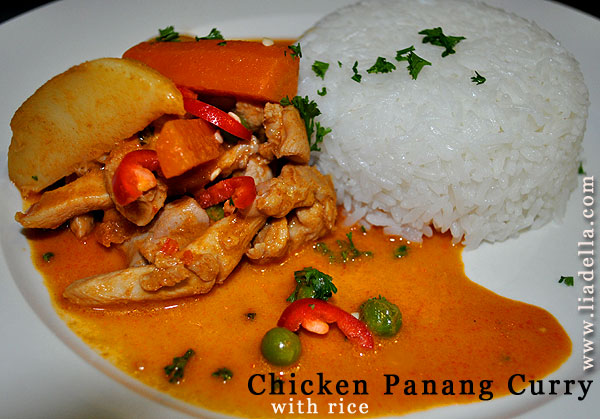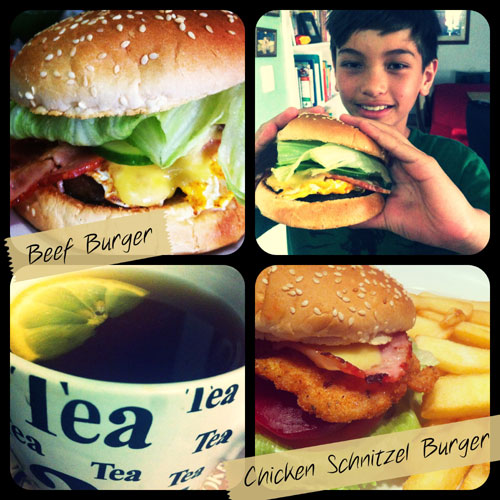 My home made burger is one of my kids favourite meal .. (both beef burger or chicken schnitzel burger) -Yummy 🙂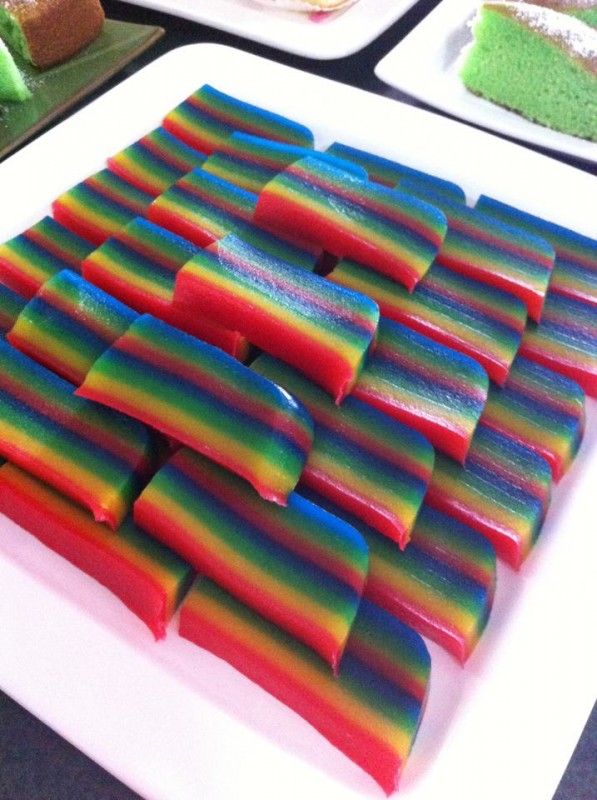 Kue Lapis kanji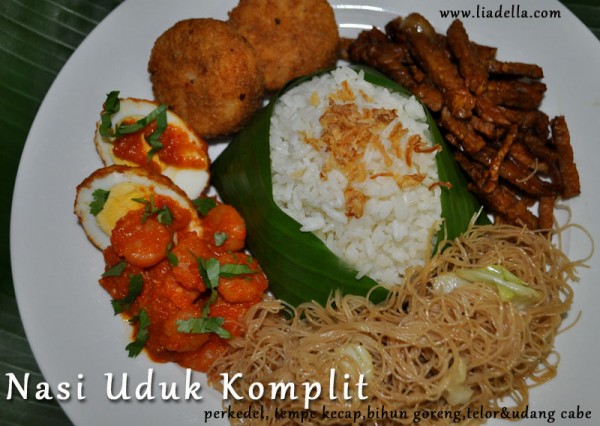 Nasi Uduk is Coconut Rice in Indonesian.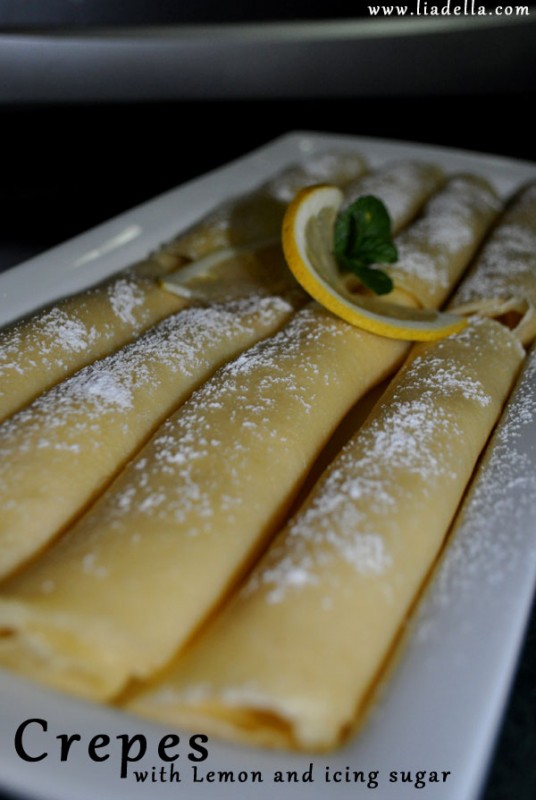 Simple and easy to make when u really don't feel like to make dessert but u want to eat something sweet 😛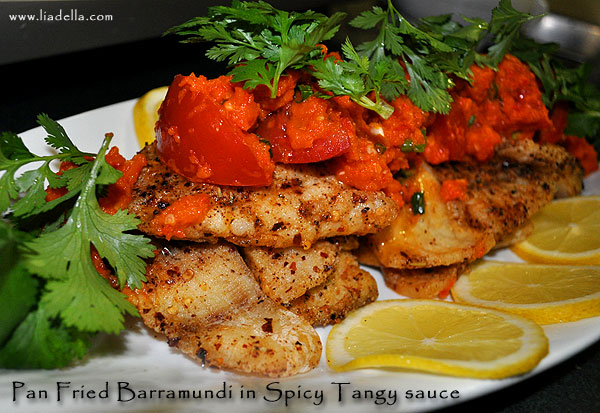 All the time family favorite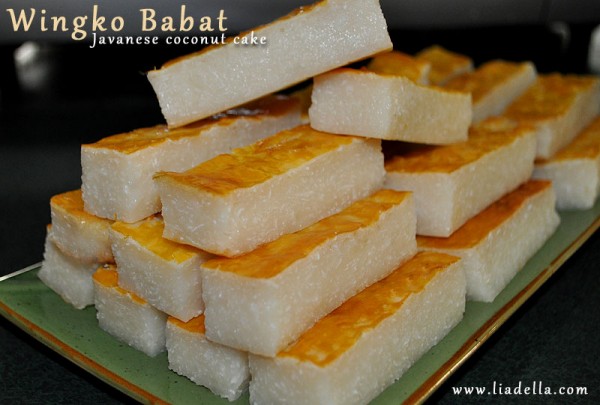 My second time making Wingko babat.. and it's perfect! :)) and I am so happy.
I can say this is one of my childhood cake 🙂 I remembered I had this cake quite often when I was a kid. The smell of it bring the nice childhood and the taste is so yummy 🙂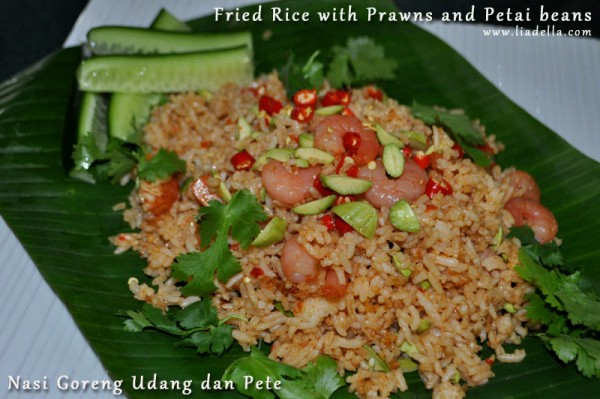 Nasi goreng.. everyone loves nasi goreng 🙂 right?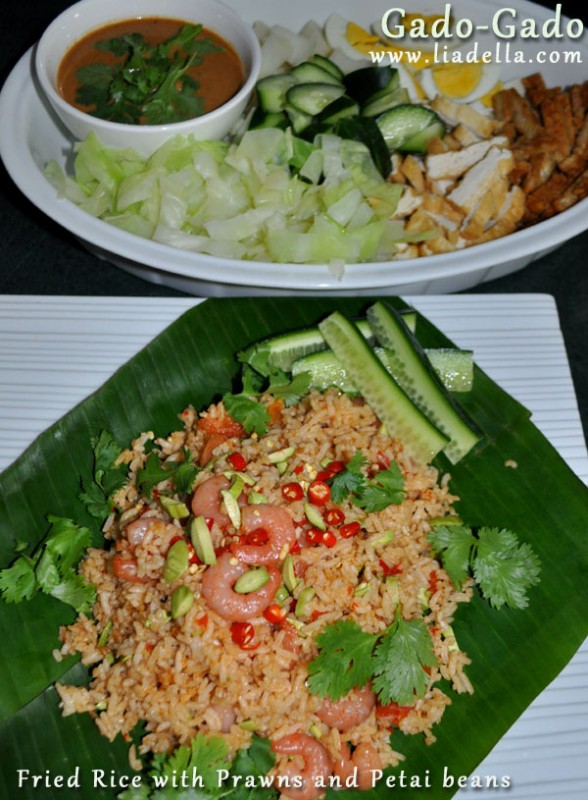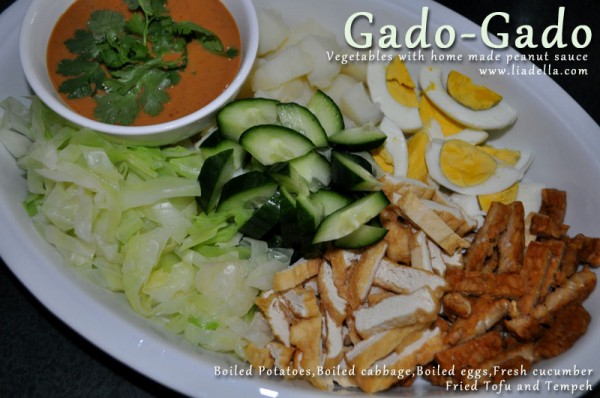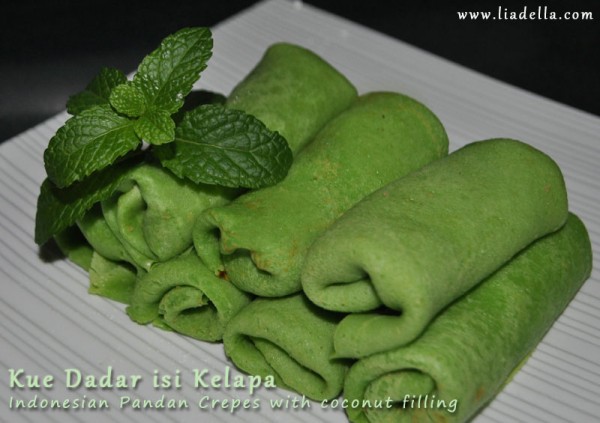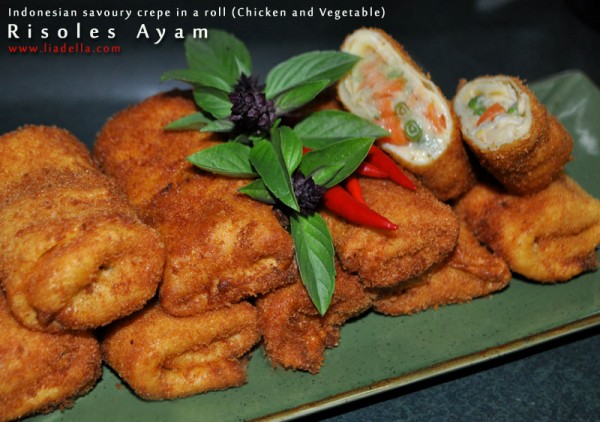 Another Indonesian snack -So yummmyyy 🙂 it's so so good.. nom nom.. Risoles is very popular amongs street vendor in Jakarta. It's easy to make even though really time consuming.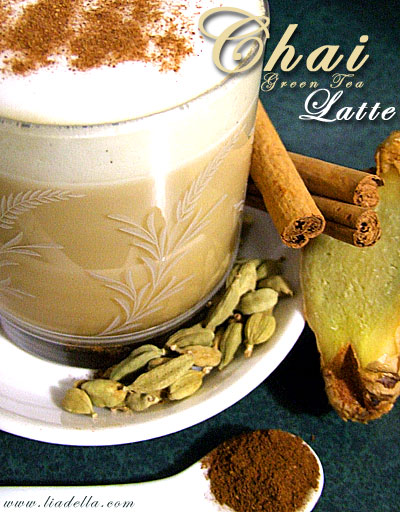 My fav Home made Chai Latte 🙂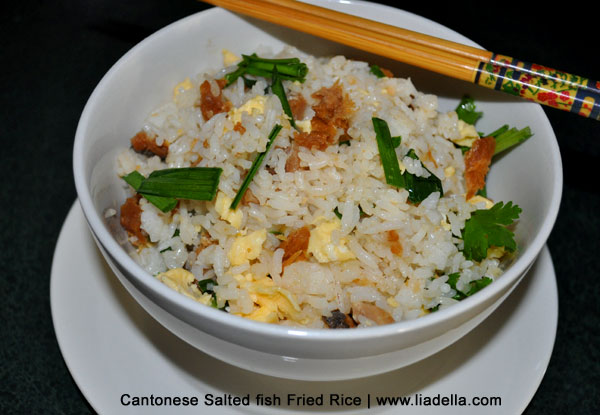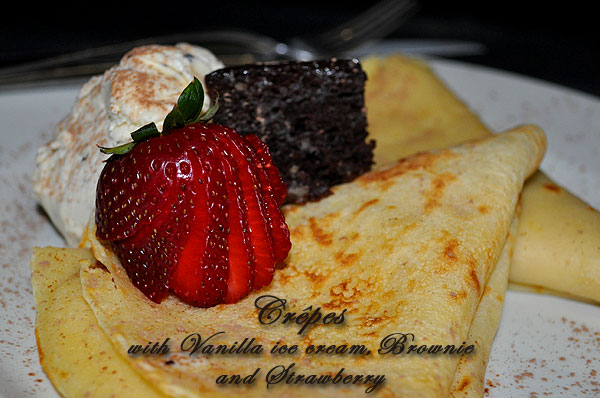 Crepes 🙂 nom nom nom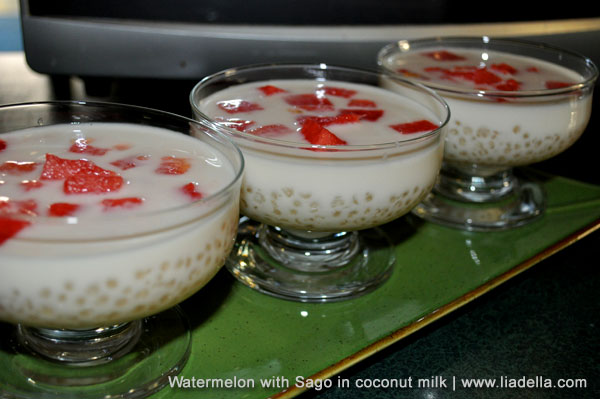 Refreshing dessert for summer time 🙂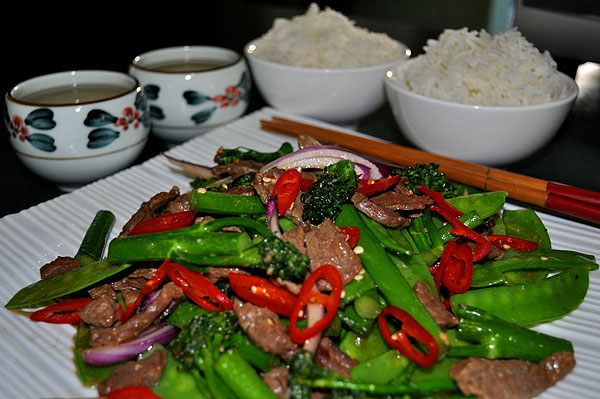 LiaDella's Stir fry Beef Bocconcini – Lunch for my hubby and I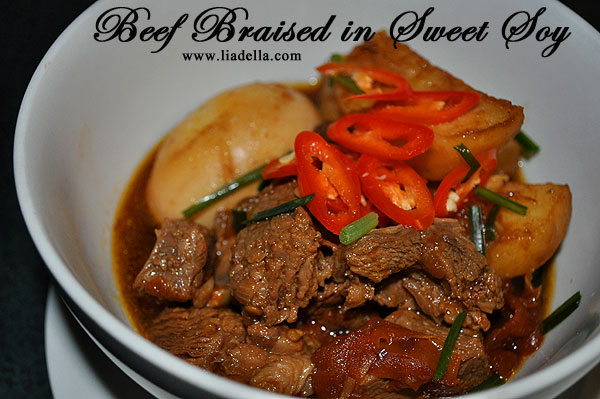 This is one of my fav!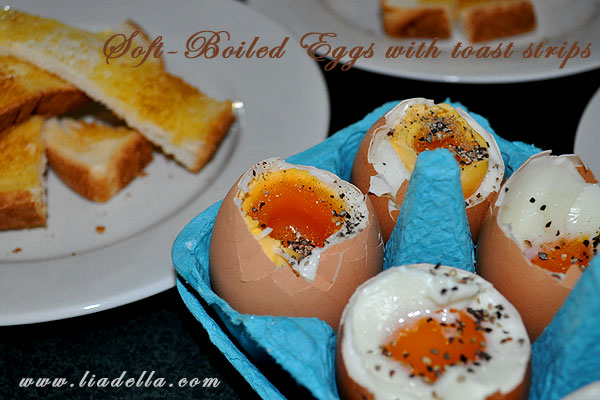 Making interesting Sunday morning breakfast for my twin sons.. just simple soft boiled eggs with toast strips 🙂 and they loved it!!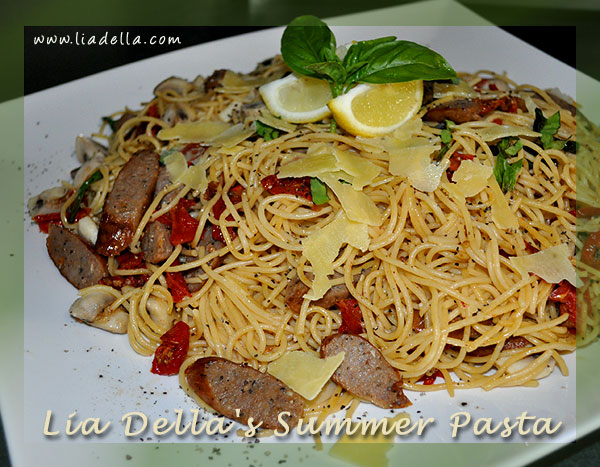 Summer Pasta ala LiaDella
Stir fry Spaghetti with herb and garlic beef sausages,sun-dried tomato,mushroom,basil and black pepper sprinkle with flakes of Parmesan cheese and a splash of lemon.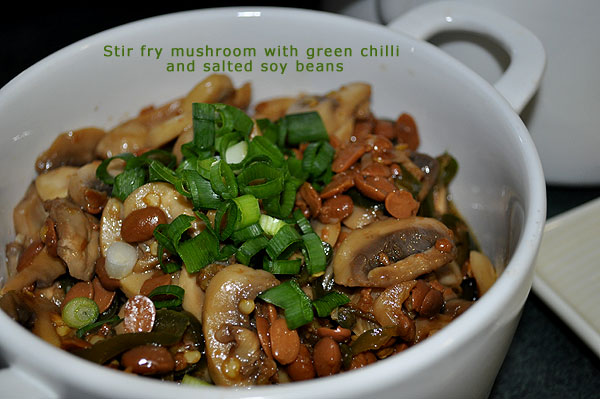 Mushroom with Green Chilli and Salted Soy Beans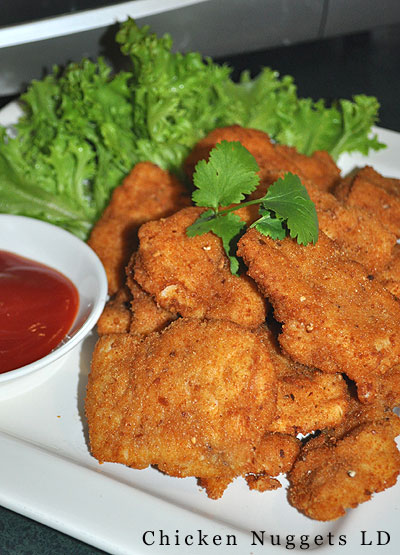 My twin sons fav food 🙂 Chicken Nuggets Mini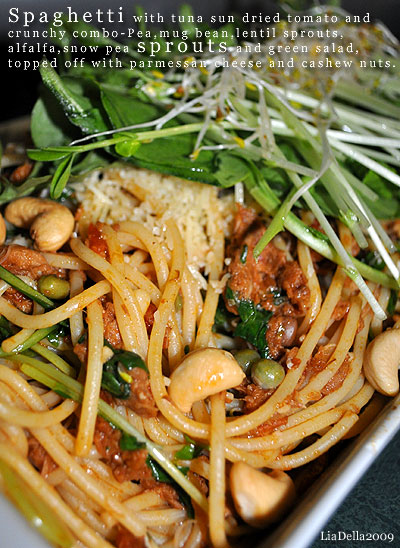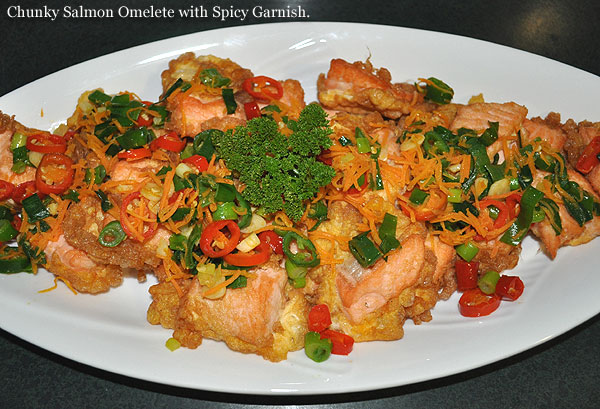 Salmon Omelete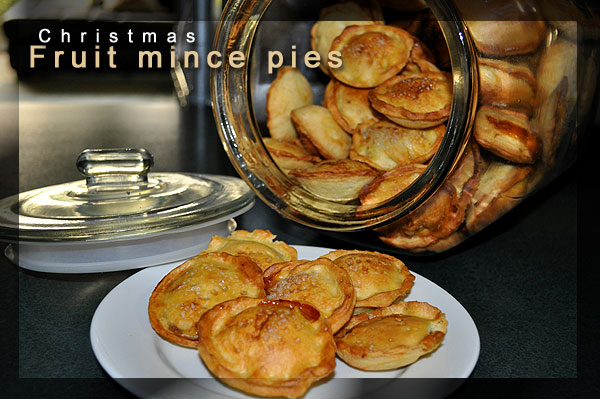 Stuart's fruit mince pies 🙂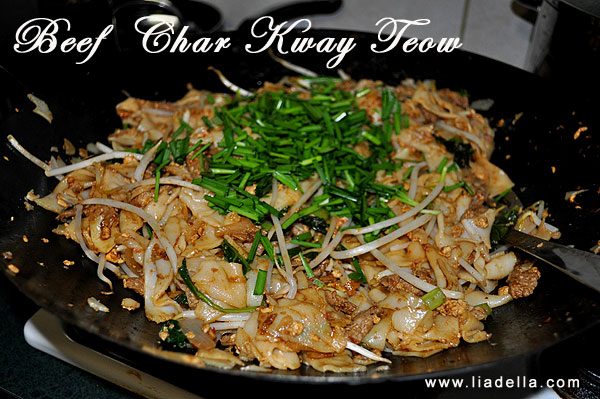 Who doesnt like this amazing fried rice noodle? Char kway teow is taste so good straight from the wok!!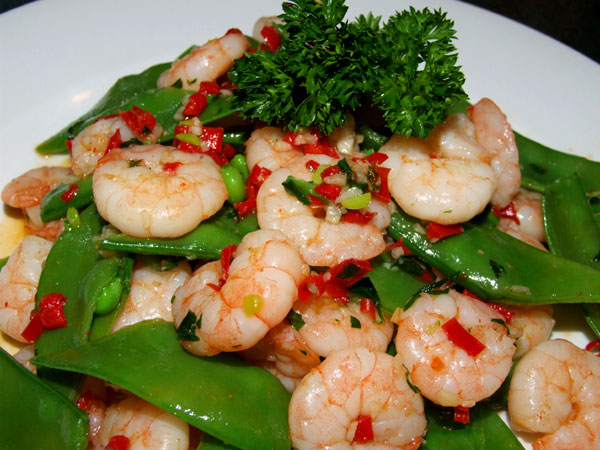 Garlic Prawns ala Lia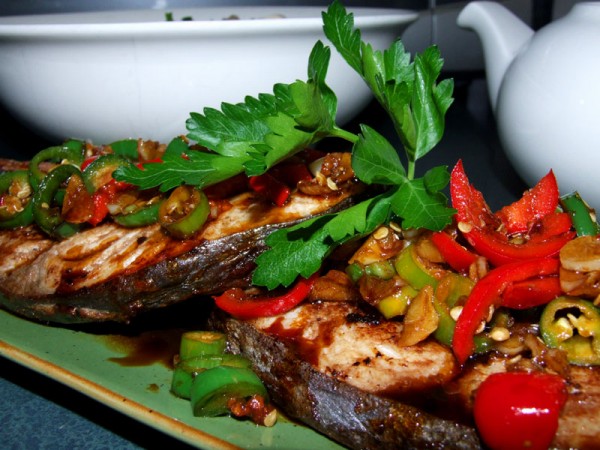 Spanish Mackarel Indo Syyle
Prawns with Black Pepper and Lime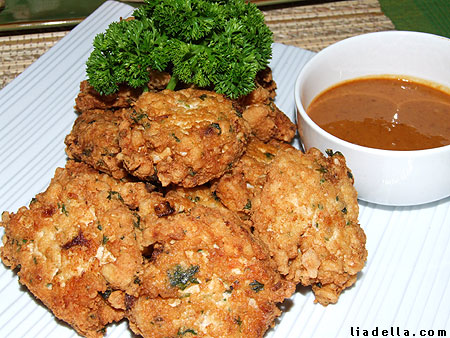 Tofu Fritters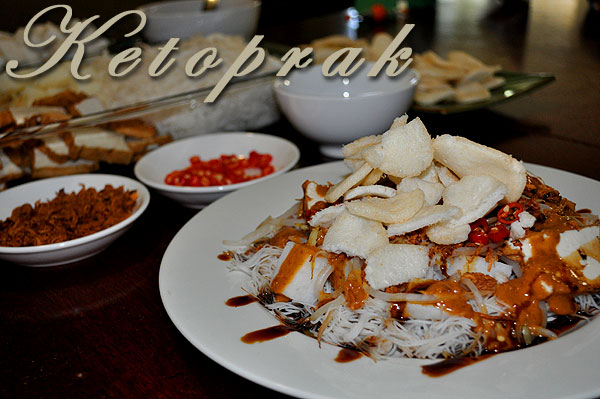 Similar with Gado-Gado, ketoprak contain, rice vermicilli, rice cakex fried tofu served with prawn crackers.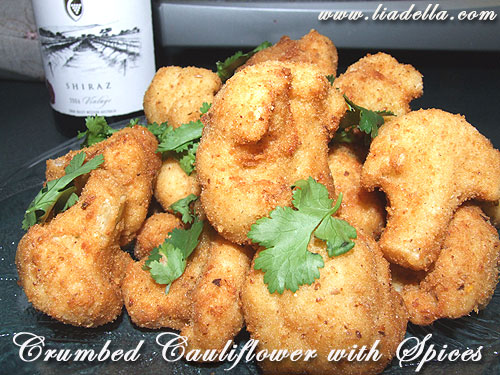 When cauliflower taste so delicious, its easy too.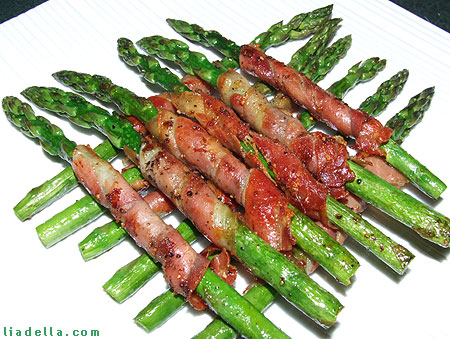 Prosciutto asparagus ala Jamie Oliver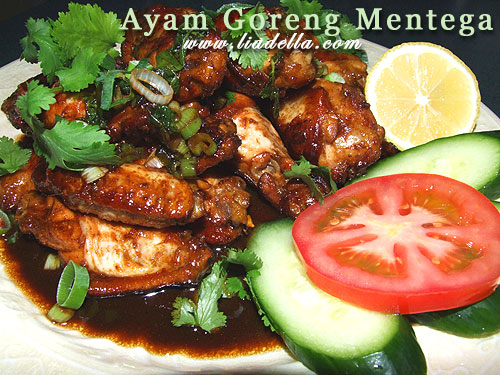 This is another delicious chicken dishes from Indonesia. It's liltle bit time consuming ( you need to marinate the chicken then fried them), but taste soo good !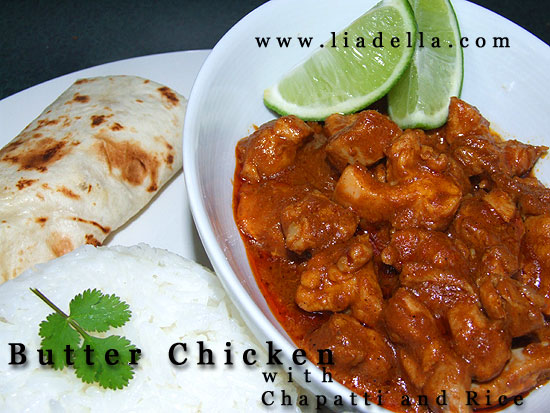 Love Indian food so much, very time consuming to make but taste divine!! this was the first time I made butter chicken at home 🙂