Indonesian Style Lamb Curry (Tongseng Kambing)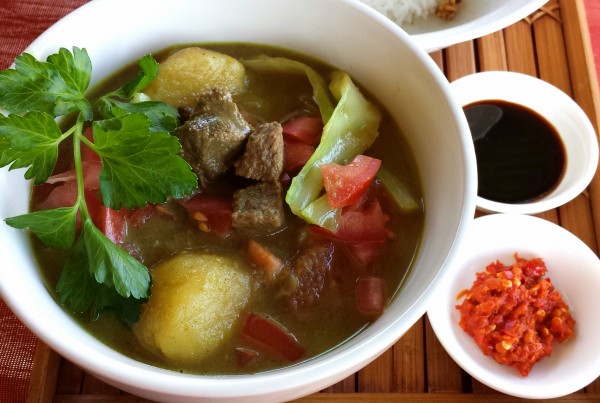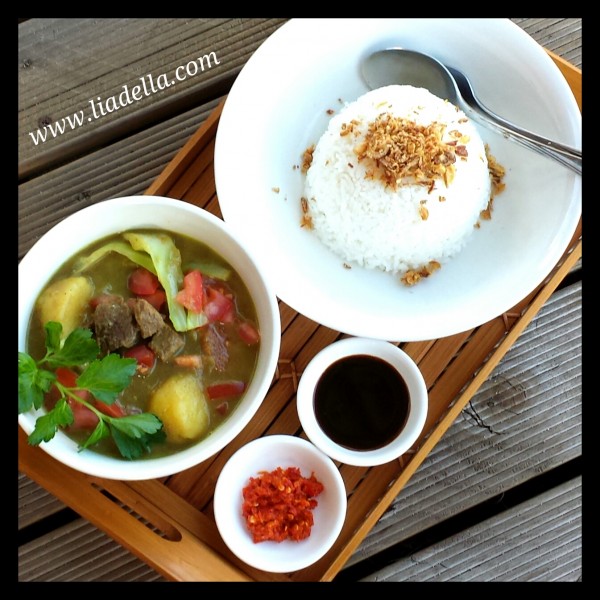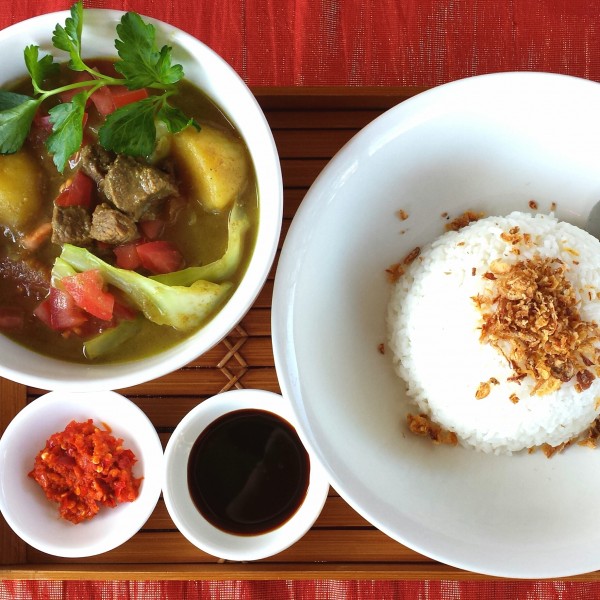 Ingredients:
500gr lamb diced
1/4 cabbage,chopped
5 medium size potato,peeled
2 tomatoes cut in wedges
1 lemongrass, cut in 3 pieces
3 pieces kaffir lime leaves,torn
2 tablespoon sweet soy sauce
salt and pepper as needed
400ml coconut cream
200ml water
5 tablespoon canola oil
Fried onion (shop bought) for garnish
Curry paste ( put all these ingredients into blender and proses to a smooth  paste)
1/2 teaspoon of: Clove powder, Galangal Powder, Cumin powder
1/4 teaspoon of turmeric powder
2 teaspoon of coriander powder
1 large brown onion, chopped
4 cloves of garlic
6 candelnuts
1/2 cup of water
Instructions:
Heat the oil in a pot and pour the curry paste,lemongrass,kafiir lime leaves, fry about 2 mins.
Add the lamb,stir till combined, add the coconut cream and water, cook in medium heat for 20 mins.
Add salt and pepper as needed.
Reduce to low heat, add sweet soy sauce and potato cook for 30 mins or until the meat is tender and potato is cook through.
Add the chooped cabbage and tomato wedges and garnish with fried onion.