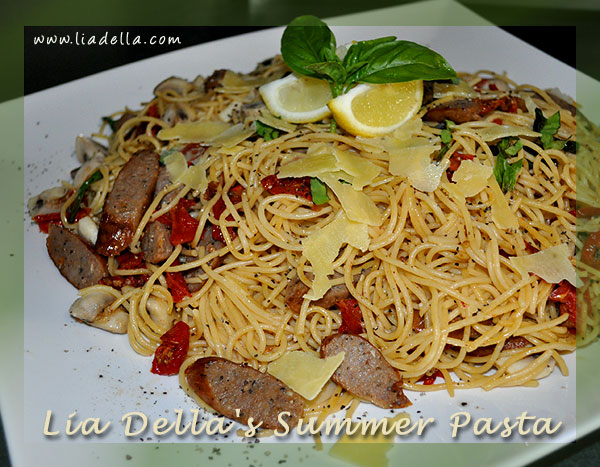 – Stir fry Spaghetti with herb and garlic beef sausages,sun-dried tomato,mushroom,basil and black pepper sprinkle with flakes of Parmesan cheese and a splash of lemon.
You need:
enough extra virgin olive oil.
1 brown onion (bawang bombay),diced
4 garlic, crushed
800gr cooked spaghetti.
500gr cooked sausages ( you can get this raw sausages from supermarket, fried them,cut them into strips, set aside)
100 gr sun dried tomato shop bought
200 gr fresh button mushroom,cut into 4
a handful fresh basil (spare some for garnish)
black pepper as needed
salt
flakes parmesan cheese
1 whole lemon cut into wedges
How to cook:
stir fry the onion and garlic until fragrant, add the spaghetti,sausages, sun dried tomato mushroom and some basil, mix all up.
add the salt ,some basil and some cheese.
on a plate: garnish with black pepper, extra basil,extra flakes parmessan and and lemon wedges.