Japanese crumbed chicken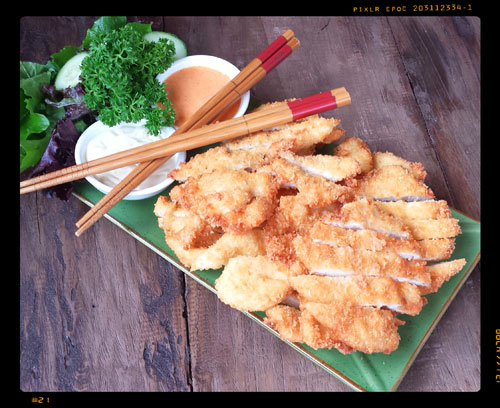 Ingredients
1.5 kg breast chicken
3 cups Panko bread crumbs
2 eggs (large) mix with 1 cup of milk, set aside
1 cup trice flour or plain flour
Salt and black pepper as needed
Enough oil for deep fry
Dipping sauce:
Mayonnaise
Chilli mayonnaise ( mix sriracha or any hot chilli sauce with mayonnaise and castor sugar to taste )
Method:
Cut breast chicken into aproximately three slices, lengthwise and flatten with a meat hammer until flat.
Spread flattened chicken and season with salt and black pepper.
Completely coat chicken piece in flour then dip into egg mix and crumb.
Best results are obtained from deep frying however you can also shallow fry.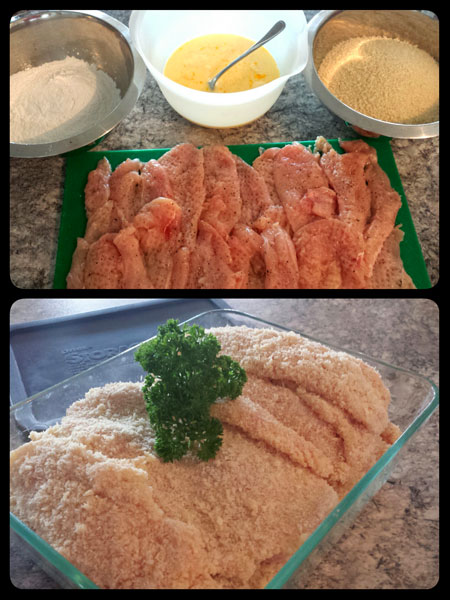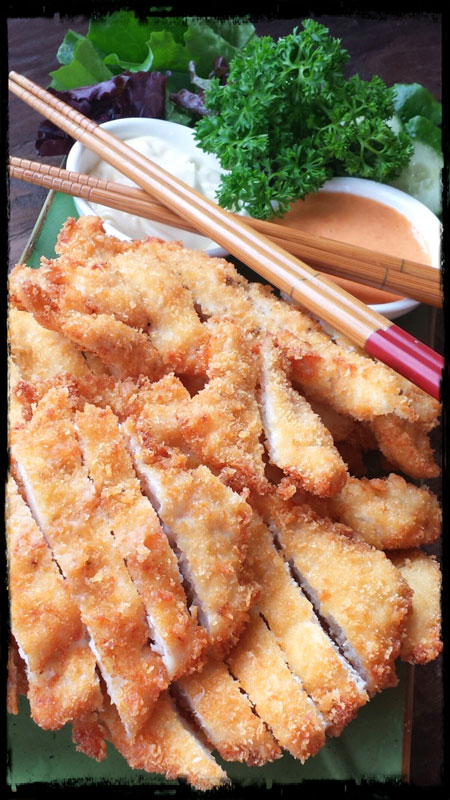 Serve with green salad, mayonnaise and chilli mayonnaise for dipping