I am very happy with my brekky today at Theobroma chocolate lounge waterford. They made the scrambled eggs so perfect. Its fluffy moist and soft. I had chilli hot chocolate as well. I found that the chocolate was too rich and thick which made me little bit sick maybe next time I will have a chai latte instead or a latte.
All the staff are friendly and no sour faces he he ..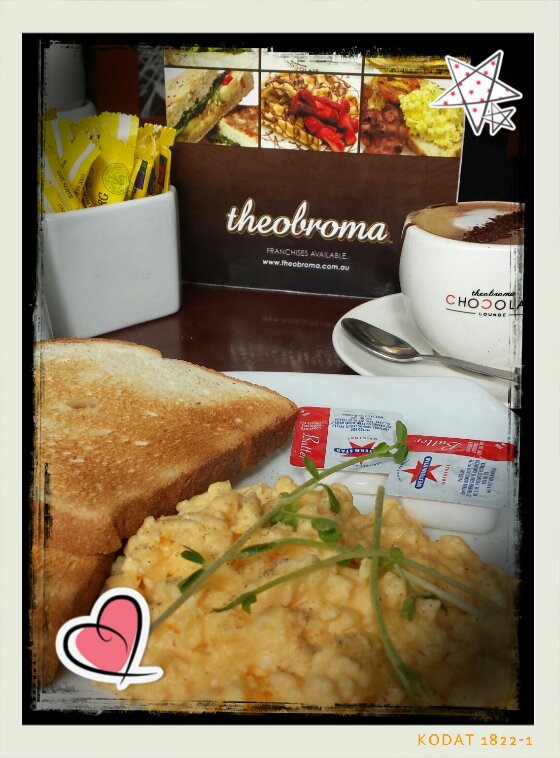 Now Dinner time …
We went to conventry seafood and grill for Fried barramundi chips and salad. Omg.. the service was absolutely perfect!! Staff were super nice and polite.. food was great.. its  a quite big serve for me though.