Anak ku si cameron demen banget ngebantuin ibunya yang charming ini masak di dapur, so kemaren wiken, dia mau sarapan critanya, and minta scramble eggs so gw bilang bikin sendiri bisa nga? dia bilang bisa, so dia kemaren bikin scramble eggs di tambah sayur2an,kreasi dia he he.
Cameron tuh assistant gw di dapur,suka banget dia liat gw masak, dari bantu2 ambilin piring, ambil garem or aduk2 bubur di panci pas gw sibuk liat resep.. he he he.. so anak cowo juga bisa bantu ibunya di dapur he he he..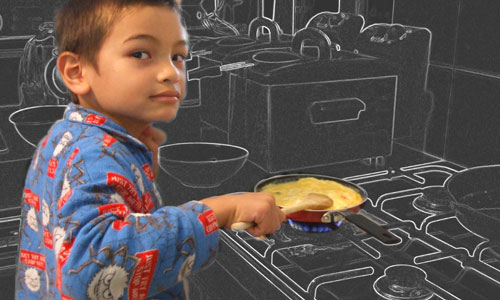 Mum… help me…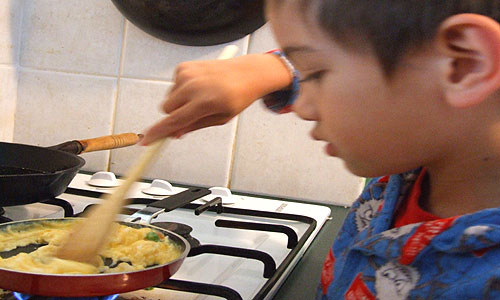 Ohhh I am so hungry …. I think it's ready…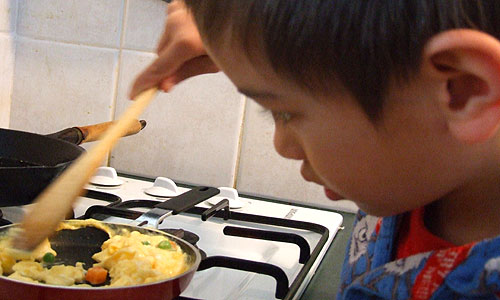 Hang on.. I better check the other side..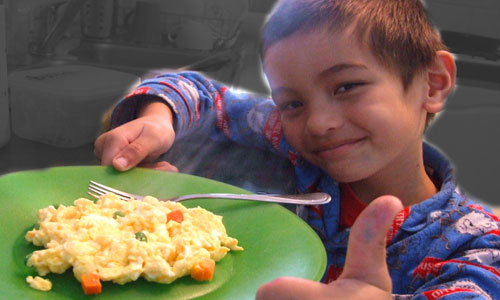 Its look so yummy…thumb up!
*Cameron My little Chef, I love you so much… Moga2 kalo nanti gede mau jadi chef, jadi chef ngetop kaya Jamie Oliver ya… hehehehe..*