I don't ussualy like Hokkien noodle, but well.. once in a while I feel like it. So I made stir fried Hokkien noodle on the weekend. Surprisingly James ate it, he said he liked it even though he didnt eat that much but at least he gave it a try.. he he he while Mr Tom says "no thanks mum' ha ha ha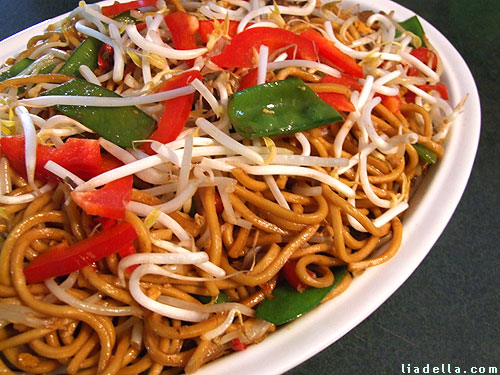 Hokkien Noodle

Kalo pas kebetulan anak2 stu 2-2 nya dateng ke rumah kita, kalo gw nya lagi nga males kita maen petak umpet di gelap2 hahahha lucu sih mrkr teriak2 kalo gw kagetin tapi namanya juga anak2 makin gelap makin di takutin teriak2 seneng nah gw nya yg ketawa2 ampe kegelian karena kocak aja apa lagi anak2 gw penakut gitu ngintil dua-dua an heheheheh pokoknya seru juga kalo ada emi n james di rumah rame dan full of energy bo!!! he he he
Kerasa juga sedihnya dikit kalo pas EJ pulang di hr minggu, sebelum Stu brangkat kerja Stu bakal balikin mrk ke rumah emaknya,palagi setelah kiss dan goodbye ke mereka dengan ucapan mum aku cinta kamu ya he he he anak2 bule emang so sweet bgt deh .. sama juga ama TC panggil2 kalo gw jawab "apa" sambil agak2 jutek jawabnya krn gw lg sibuk .. mrk pada bilang: "I love you my queen Lia" he he trus hati mami nya luluh luber "I love you too darling" oohh my boys are so cute and gorgeous.
I enjoy cooking KARE AYAM .. the curry really turns really tasty everytimes I cook it. I use only fresh ingredients,yes we bought KAFFIR LIME tree as well so instead using dried kaffir lime leaves now I use fresh kaffir lime leaves.
The curry soup has a tangy sweet flavour with a hint of chilli. (I put extra fresh chilli for me) My friend told me some beef tendons will go nice with this kind of curry soup. I'll try it someday! 🙂

Kare ayam dan nasi
Ayang ku in the other hand had some Kare before he left home which is better than end up having Pizza for dinner !! Stu is very easy to look after 😀 he eats all my food that I cook at home.
By the way we gonna go Yumcha again next week… more chicken feet for Stu tersayang huehehehhe 😛 (I will take some picts from Yumcha next week ) 🙂 I feel like to eat the sticky rice wrapped in a leaf now 😮 yum yum…
My twin boys are so creative, they loves to play legos. Tom in the other hand made me a cute lego girl he copied from the picture,and he also created lego Stu as well 😛 while Cameron made a huge face of me. both of them made the pumpkin.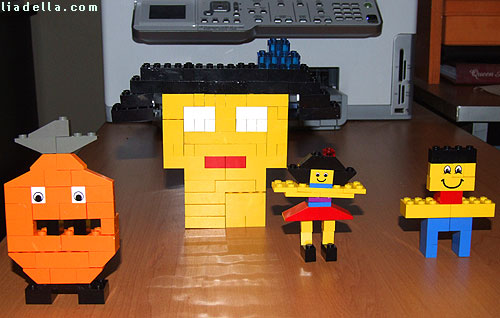 Pumpkin,Mum's big face,cute little mum and a happy daddy Stu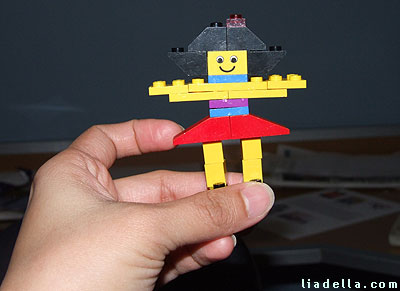 Its so cute with a red bow (Says Tom) 🙂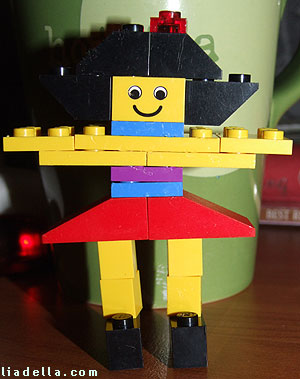 Its a cute mummy lego by Tom