Hari ini TC masuk sekolah lagi dan gue bangun pagi lagi hehe , Pagi2 dah bangun siapin anak2 buat sekolah dari sarapan sampai bekal makan siangnya, Cam agak2 sedih, katanya "I want to be with you mummy" gue dengan hati luluh tapi pasang muka cuek bebek karena kalo enggak bisa2 dia nangis.. heheh gue bilang ajah ntr mummy kan jemput .. ntr pulang sekolah makan spring rolls lagi ya? (ember gue bikin 50 biji semalem) buat persiapan ajah kalo lagi ada yg dateng tiba2 heheh tinggal di deep fry , gue suka bikin banyak and gue froze-in, teteb enak kok jadinya.. kali ini gue bikin Spring Roll isi ayam dan sayuran.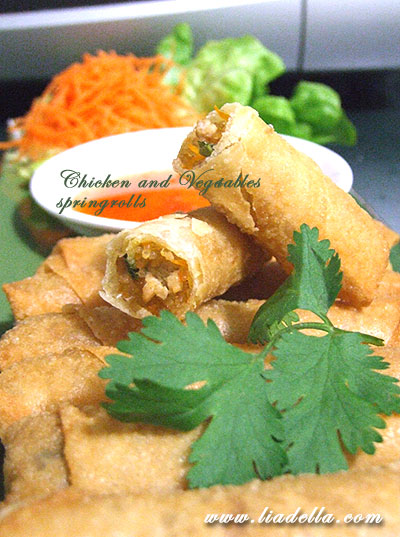 Jangan di tanya berapa pada makan kemaren.. 20 biji ada kali antara kita ber 5 ( Tom,Cam,Stu,Put and gue) untungnya gue juga bikin satu macem lauk, Perkedel Tahu Ayam gue pake saos kacang. rasanya kaya tahu telor, enak juga dimakan sama fresh salad.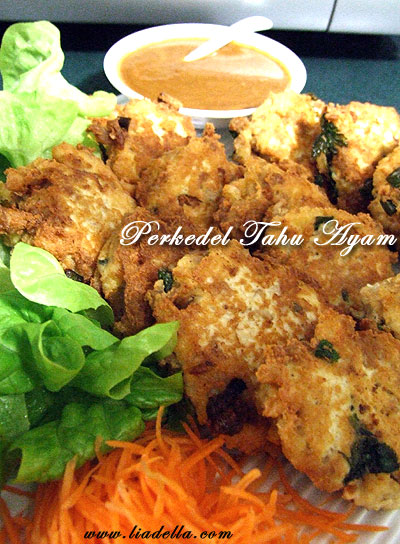 Satu lagi kemaren pas lagi suntuk nga tau mo masak apa, ala kadar makan nya karena ada garlic bread, so gue pikir bikin stir fry spaghetti yang paling gampang ajah deh .. so jadi deh, spaghetti di oseng2 pake garlic dan telor dan peas ,ya seperti biasa tabur2 in black pepper,keju dan extra virgin bo olive oil hehehe! jadi deh si Spaghetti with Egg and Peas trus di makan deh ama garlic breadnya (beli dr woolish) 😛
Akhir crita .. hari ini dateng juga paket bulan-an gue haha setelah telat hampir 2 minggu gue worried bgt gue pikir waduh TC mo tambah ade lagi… (jgn deh.. gue malesssssss) hahaha… Thank God.. I am so verryyyyy happyyyyy.. Go PP!!