Well.. It has been a pleasant and nice day to have June back to Perth. We used to work together few years ago and it's always fun to have her around.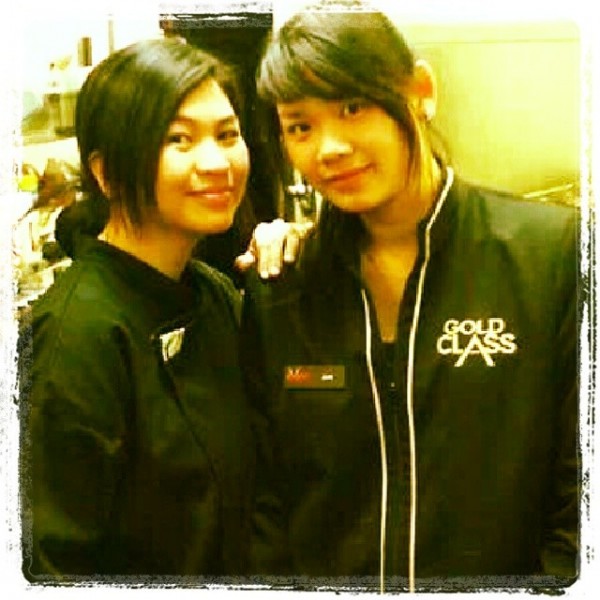 Gold Class Chef and Gold Class Host 😛
So kemaren2 ini June kan ke Perth jalan2 nih critanya.. kebetulan tinggal di suburb yg cuma 10 mins dr rumah gue, so alhasil ya kita sering deh catch up.. either way kita just chillexing di rumah gue and dinner or kmrn sempet jalan2 nemenin shopping.. heheh .. seneng banget bisa jalan2 bareng and crita2 ama June.. we have so much in common even though i am way older than her hehehe yes I am like her big sister lol..
Sayang sekali dia harus balik eke indo weekend ini.. entah katanya sih bosen di perth mo ke Indo and jalan2 ke China.. enak nyaaa. bosen bisa langsung pindah negara ya June.. ya nikmati  selagi single dan belum punya anak hehehe :)) kalo gue bosen mo liburanhrs nunggu setahun.. hehehe
Anyway.. Hope you have a safe flight my beautiful best friend aka adopted sister 🙂 Love you and dont forget me ya… semoga kamu dpt suami aussie biar bisa tinggal di perth hehehe or si reri tuh single wkwkwkwkw 🙂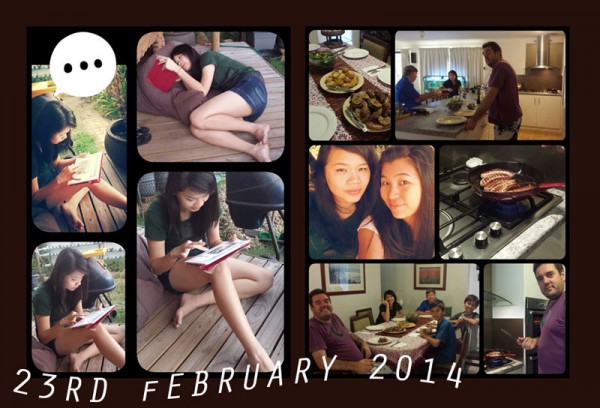 Foto di atas foto di rumah di backyard serius chatting ama sapa yaaaa??? heheh trus dinner time makan Aussie BBQ ala Chef Stuey 🙂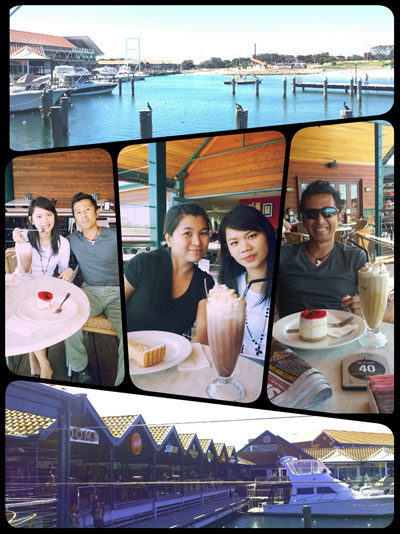 Nah kalo ini pas ktman ama Reri di Hillarys .. temen kerja kita dulu juga :)) its nice and seneng bs ketemuan rame2 gini ya.. ngobrol2 ketawa2 gembira heheheh dr ngobrolin si botak jelek sampe kerjaan dll ..
For reri good luck for your job ya.. semoga sukses terus chef!!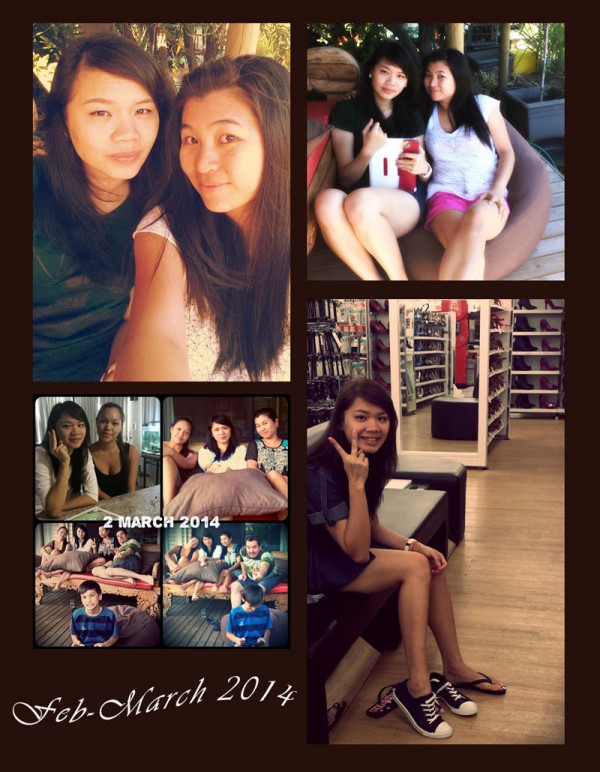 Ini foto di rumah lagi kita relax2 ya abis ngapain dong di rumah kalo nga relax doang heheh dan itu June lagi shopping di galleria shopping sampe kaki gue blisteran hahaha 😛
Ni cerita lucu: setelah abis blanja bareng gue nunggu di luar sambil duduk2 dengan bawaan shopping dan tas yg luamyan gede hehe… nungguinsi june lama bgt ya.. aku pikir sudah lah sabar.. lah kok lama2 nga ada nih.. panic berbagai pikiran takut dia kenapa2 dong.. so gue buru2 taro barang2 ke mobil dan balik lagi. Gue pikir just incase gue hrs nyari dia dlm toko dan dia pingsan hrs gue gotong hahahha kalo bawa barang banyak n tas kan repot and secara gue juga nga mo shopping2 gue n tas di copet org. menuju balik ke toko eh thank God dia lagi di check out bayar2 shopping nya hehehe.. ya bagus deh dlm ati dia nga pingsan di toko sangking heboh shopping lol..
Ahhhh June I am gonna miss you cheeky girl.. you are such a nice good friend and very kind… sob so sad.. bye bye SBB xx