We love to go there every now and then.. Just beautiful place to chillexing I guess. here are some photos while we were there :))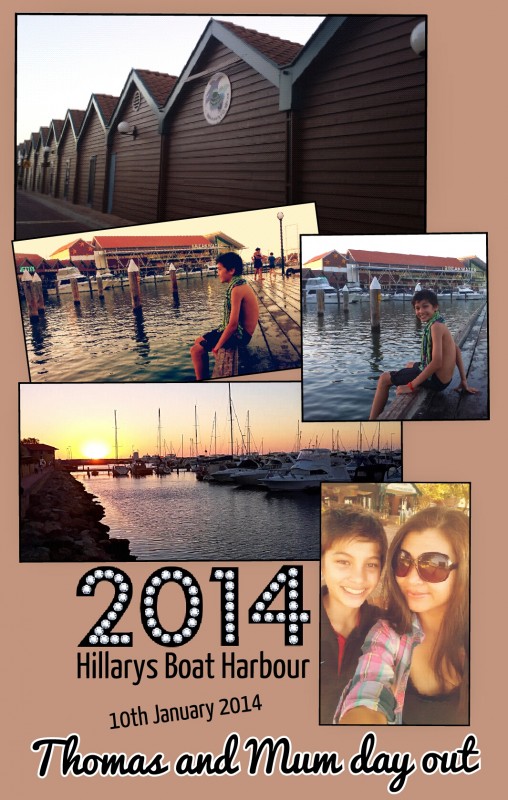 10 Jan 2014
Giliran ajak tom ke hillarys nih abis kan udah janji ama dia.. kita pergi agak sore krn mo liat sunset bareng hihihih.. sekalian ketemu ama liz dan marliana di sana.. enak juga walopun agak rame hari ini..
Si tom brenang ke laut sebelah duh serem bgt ombak2 nya tapi sih dia seneng2 ajah walopun mama dah kawatir abis gila kalo dia tenggelem gimana ama ombak segede gunug gituuuu.. trus maen kejar2 di pantai dah kaya org gila hahahah.. kurang asem ni tom ngitung 1 2 3 belum sampe 3 dia dah lari ya terang ajah dia yg menang hihihi.. Trus kalo ke hillarys kalo nga makan fish n chips tuh kurang afdolll so alhasil ya hrs itu fish and chips dan es krim hihihi 🙂 love my life with my two sons in it.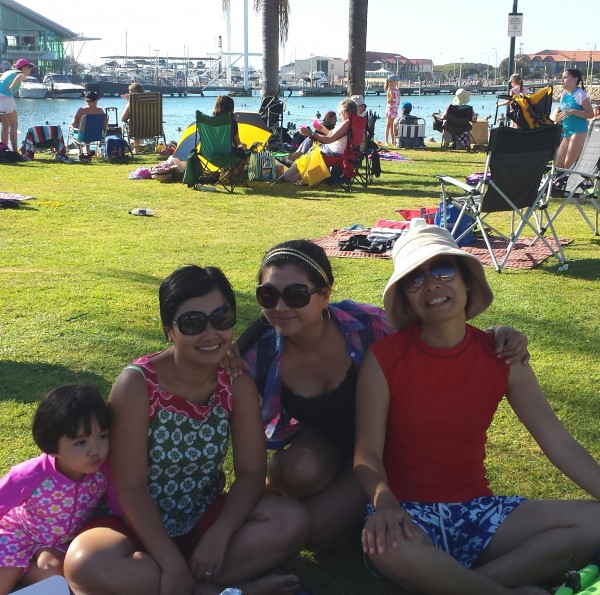 Ini Kita Rose, ama mama nya si liz dan Marliana.. Si thomas yg fotoin kita hihi..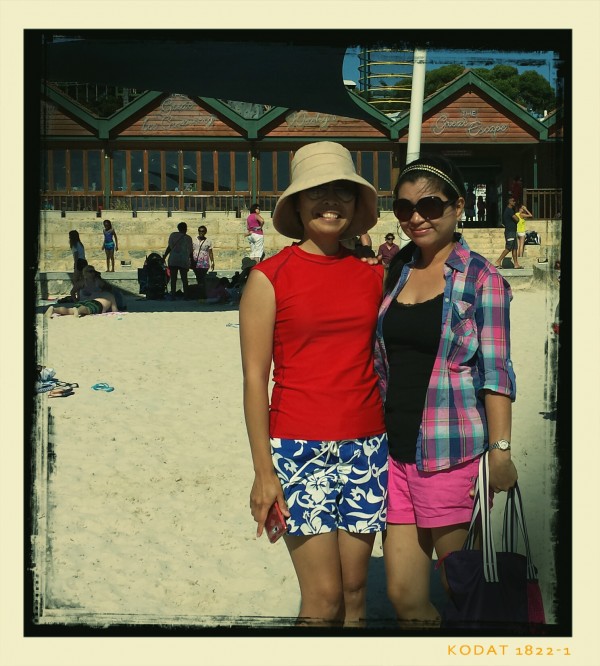 Marliana and I ..
wah marliana ini body dah kaya anak SMA .. anak 3 tapi perut langsing and badannya singset nga kaya gue di foto nahan perut heheh.. 😛
anak2 nya si marliana ada  Adam Aiken ama Austin 🙂
Next time kita fully picnic yukkk ajak rame2 anak2 cowo seru kali biarin mrk main di pantai .. Lucky ya Perth pantai2 nya nga jauh dr rumah2 kita dan aman.. bagus2 lagi kalo buat foto2.. hihi mungkin ke beach yg bisa snorkeling itu lohhh.. tapi gue hrs beli alat2 snorkling nya dulu ama tenda pantai… kalo nga yg ada bisa garinggg.. hehehe..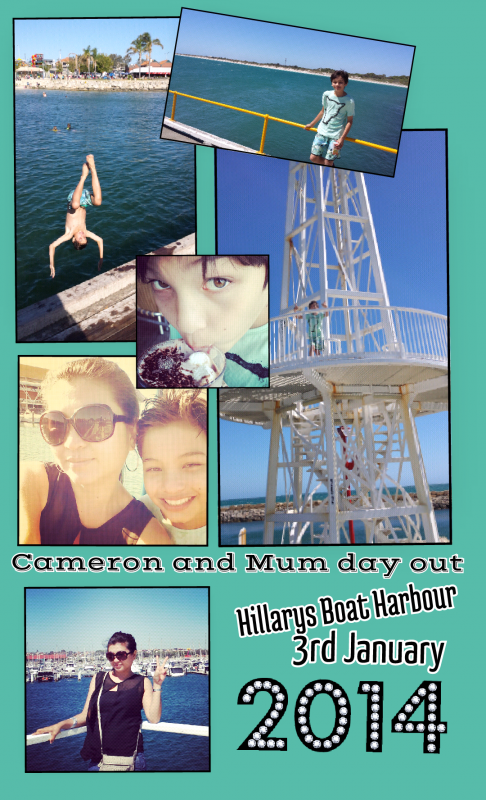 3 Jan 2014
Nah kalo pas yg ini iseng2 ajah mo ajak 1 anak gitu spend tme ama gue abis kan kalo satu2 bisa dr hati ke hati ngobrolnya and juga gue seneng bisa jalan2 dgn satu anak hihih biayanya dikit kalo 2 apa2 kan jadi dobel lol.. so hari ini kita ktm life buoy trus di liat dr deket sih alaaahh cetek nga tinggi kok .. eh pas gue coba mo naik ampunnn seremmmmm abis.. tapi cam naik juga sih walupun dikit2 pelan2 dr serem jadi brani.. wah bagus banget deh lokasinya dkt tebing2 org2 mancing… enak trus ada resto juga yg terpencil tapi rameeee.. maybe one day gue mo nyobain aaahhh.. :))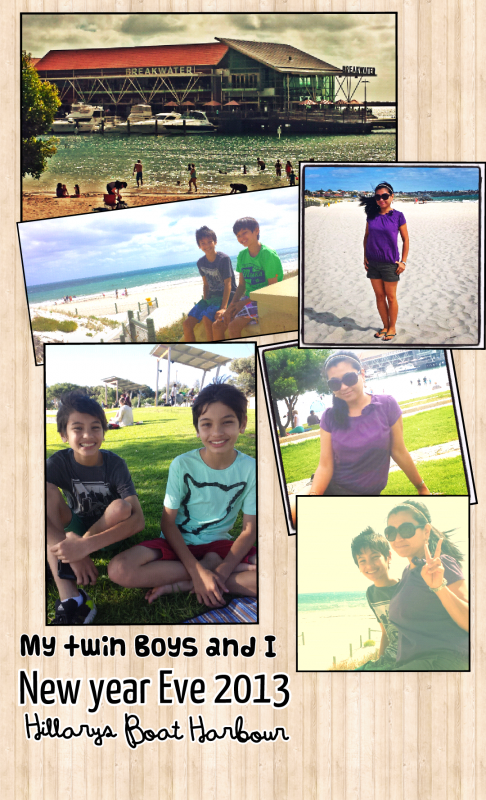 31 Dec 2013
Kalo ini critanya pas NYE duh ngapain ya enaknya.. eh mikir2 pasti hillarys sepi nih kan org2 pada bakal banyak acara.. so gue ajak tc ke hillarys jalan2 mumpung adem.. hihihi sambilan makan es krim and tc brenang2 di pantai depan situ.. enak juga sih suasana nya pas nye ini sepi ng spt biasanya rame 🙂