Perth 44 drajat celsius booo hari ini.. garing kaya teri goreng.. ini ajah brenang sore2 jam 6.30pm 41 drajat masih. sangking panasnya malem2 pun sampe mitnait kering di luar sana.. untung dumah ada cooler jadi ya nga panas di  dlm rumah..
TC main aer ajah brendem sampe jam 8 malem hihi krn summer jadi ya nga gitu2 gelap la kalo dah malem.. gue nga brenang krn biasa malaaaasss dan abis kramas rambut ntr kena kaporit cuci lagi males deh ahhh  hihihi so ini ada foto nya mami daddy and twinies kecentilan hihihi 🙂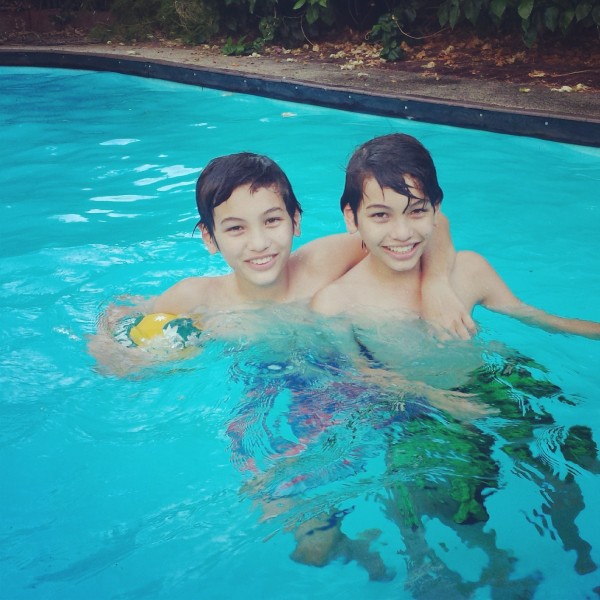 Silly Monkeys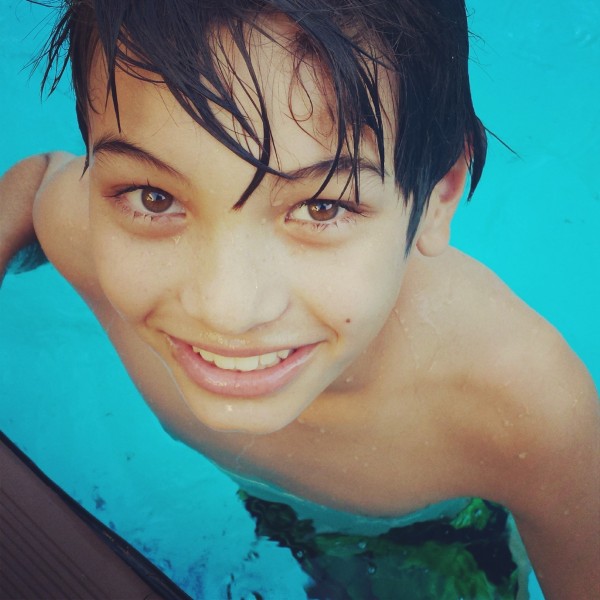 such a photogenic!! Cameron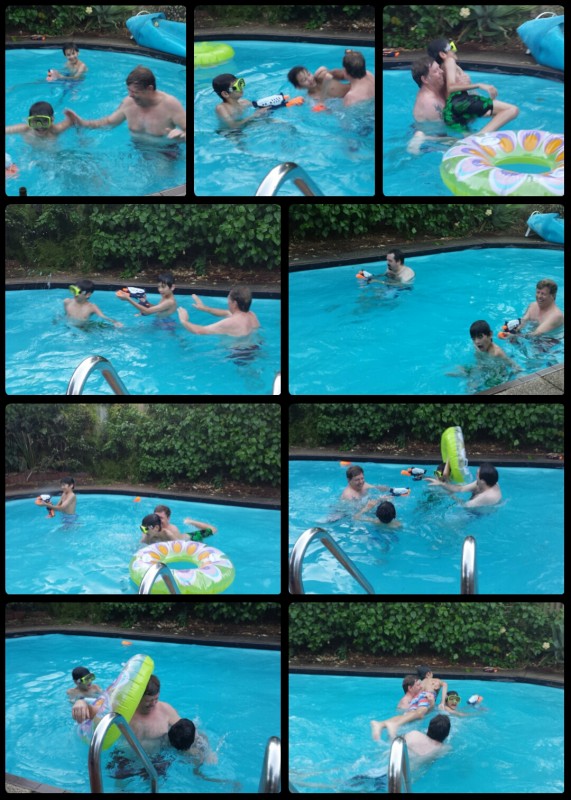 Swim time .. My hubby, My father inlaw and My twin sons 🙂 happy day..