Our Christmas Family Holidays 2015 <3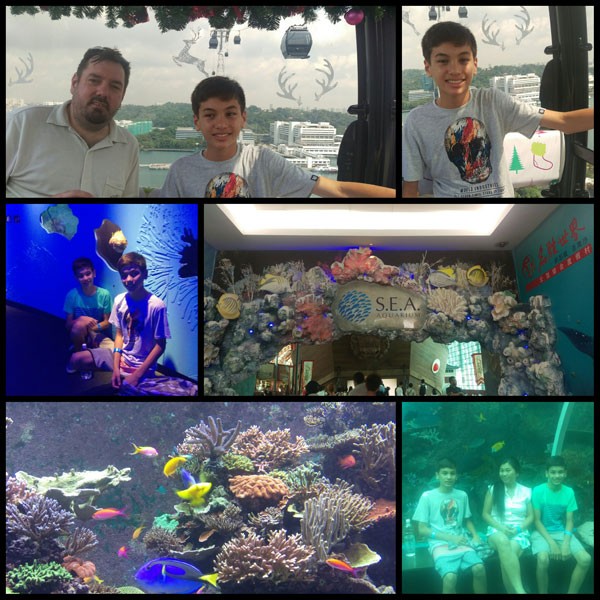 Natal 2015 kemaren, kita sekeluarga ke Singapore buat jalan-jalan, sekalian ini pertama kalinya TC ke SG. Wah senannnggggg sekali… bahagia rasanya sama suami dan anak2 ke sana. Kota yang sangat menyenangkan walopun pas natal kemaren bagaikan lautan manusia wkwkwkw
Kesan kita selama di sana benar2 mengesan kan.. hari pertama nyampe di airport, imigrasi dan nunggu taksi pun dah bagaikan nunggu antrian ride di USS lol, laaaammmaaa bgt.. tapi namanya juga liburan ngantri lama, ampe gatel2 pun eike seneng deh wkwkw tapi memang ya SG tuh biarpun ngantri panjang orang2 tertib, dan nga terasa udah giliran kita… NEXT!! hehehe
Hari pertama kita seharian ke Sentosa Island, ke USS dan ke SEA Aquarium, so beautiful.. Naek cable car dr city ke Sentosa Island nya itu lohhh yg berdebar2.. karena… again… TC kan baru sekali ke SG ini jadi bela2in jantung berdebar naik cable car demi anak2.. laen kali gue naek bus aja lewat darat ..
Orchard Road.. seperti biasa… rame dengan orang2, hiasan2 natal yang super indah dan juga ada patung anjing lucuuuuu bangettt ampe gemes pingin gue bawa pulang.. dan shopping in orchard aduh nga cukup deh sehari… hehehe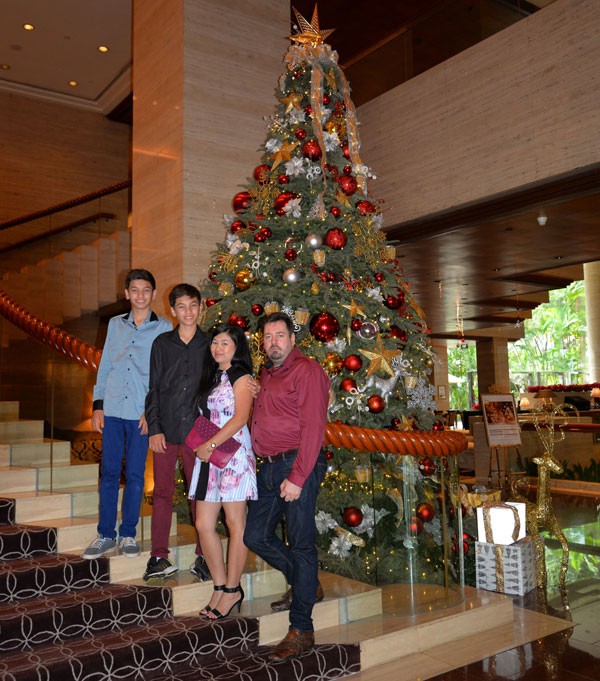 Christmas Day 2015 – Sheraton Tower Singapore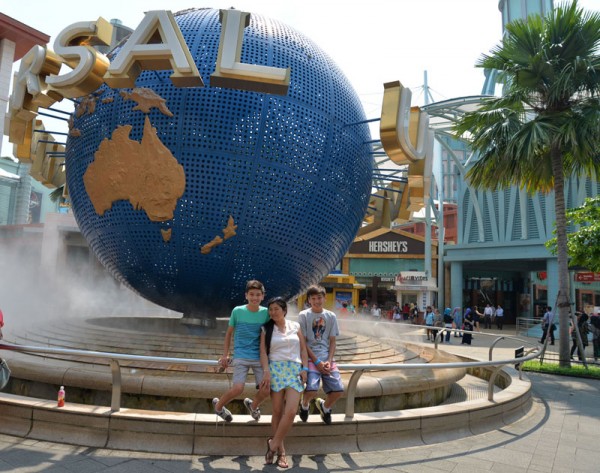 Universal Studio Singapore Christmas 2015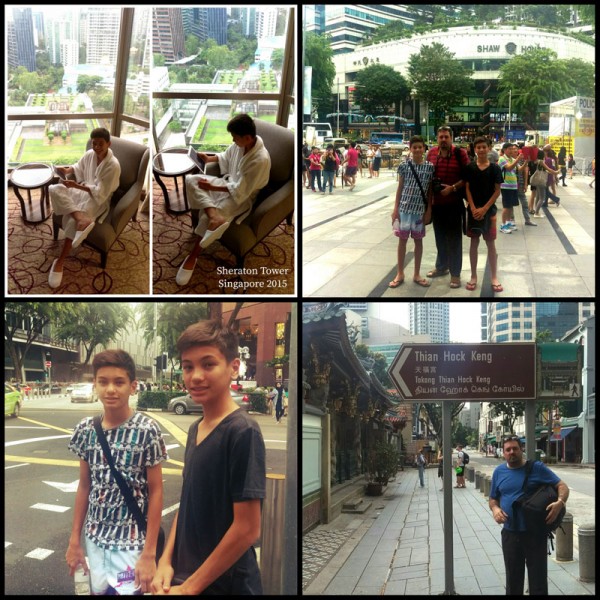 Jalan2 ke Orchard Road dan Chinatown – Beli bubble tea S$2.50 dapet large size dan buanyak isinya.. hehe
pengalaman kalo makan yg biasa2 aja SG food cukup murah , kecuali kalo udah makan yang western style resto ato yg fine dine, sama aja kaya di Perth mahalnya dan belum tentu enak.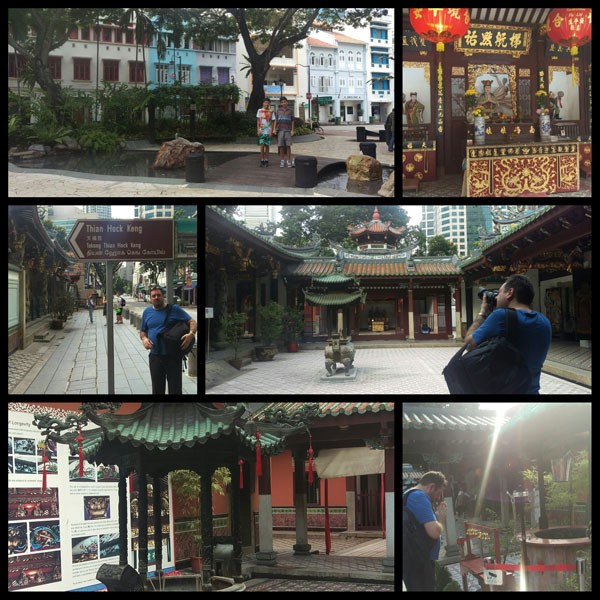 Ini temple mrt terdekat nya Telok Ayer, Nga jauh dr mrt kok jalan, sederetan bnyk temple, sempet liat engkong2 cina pake baju cina dan kumis panjang lengkap dengan topi nya.. pingi gue foto tapi takut hihihi (kaya di film silat jaman dulu).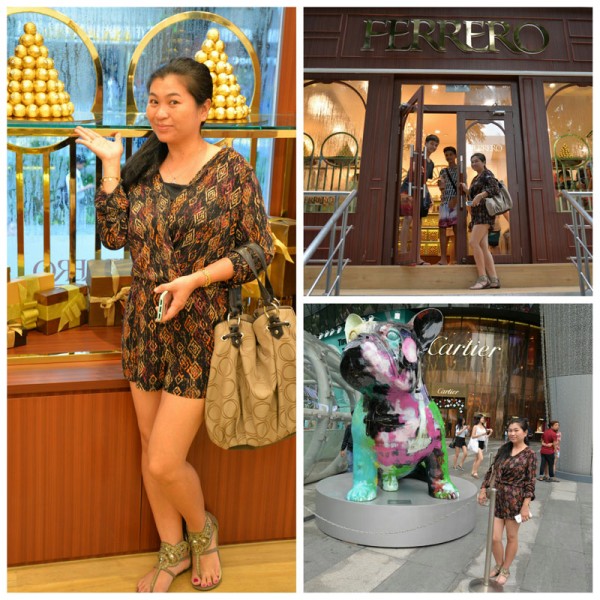 Orchard Road 2015 – ini loh anjing yg aku bilang lucu.. cakep yaa pingin gue bawa pulang aja hihihi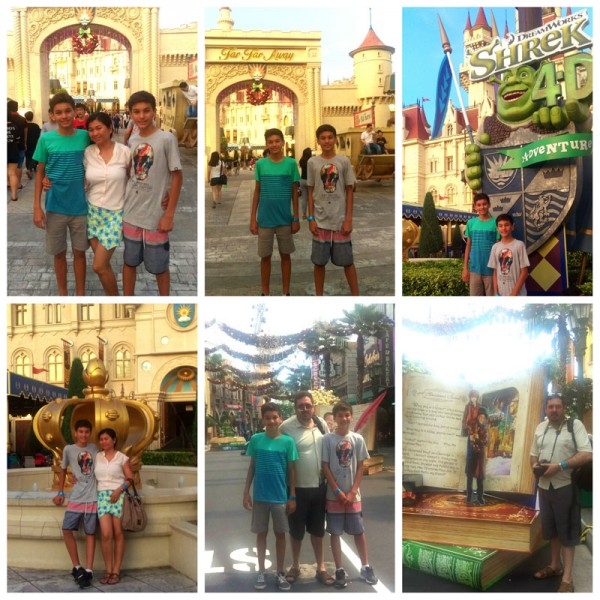 The boys at Universal Studio Singapore 2015 – the best experience ever with the family, fun for us as well, we had a fab time while we were there.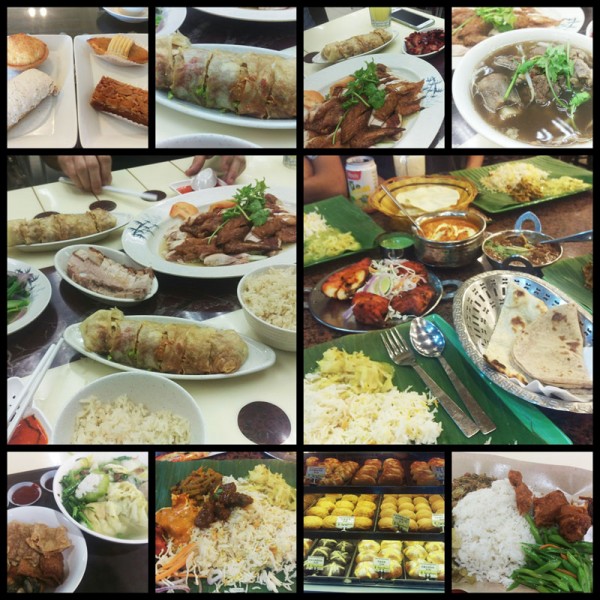 Aneka makanan khas Singapore yang enakkkk banget… dari Hainan Chicken Rice to Indian food dan nyonya popiah yg omg soooooo good….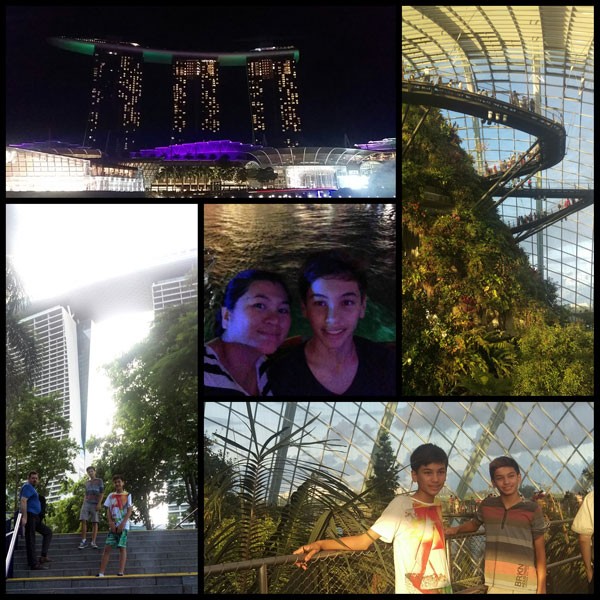 Boat cruise, Garden by the bay rekomend bgt!! selaen relaxing nga banyak berburu2 nya, its so beautiful. The boat cruise kurleb 45 menit deh, kalo mau yg lama sambilan nonton laser lights juga ada tapi harganya beda dengan boat cruise biasa.
So Singapore…. see you next time!!!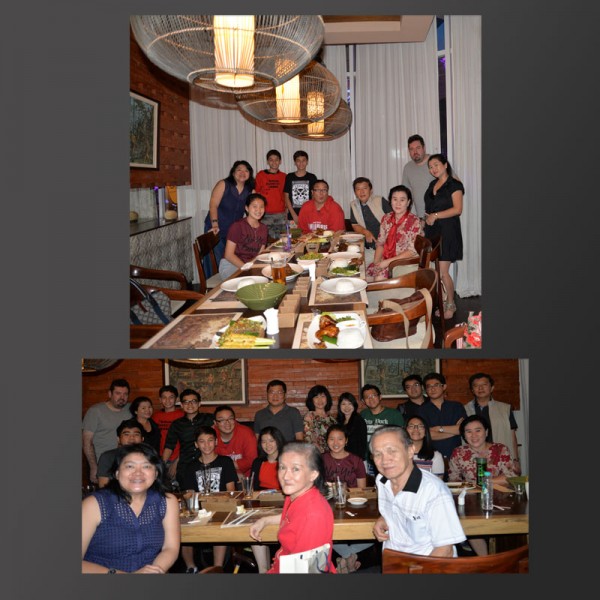 JAKARTA 2015Â 
Setelah abis kita jalan2, kita Ke Jakarta ketemu my family (from my mum's side) dan teman2 baik ku. Wah senangnyyyaaaa bercanda gurau dan ketawa2 nga abis2 nya dari cerita2 jadul sampe yang paling terbaru.. Nyobain aneka macam indo food yang nga kalah enak nya ama makanan singapore. Terima kasih Cici Lena buat aturin ketemu keluarga Mama rame2 ya ci.. senangnya ketemu keluarga yang gede bareng2 di jadul. God bless us all.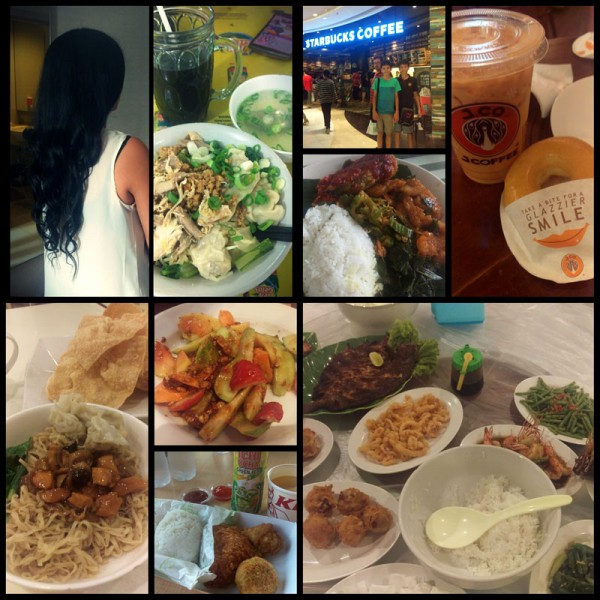 Indo Food ohh glorious Indo food hehehe so good…
KFC in Jakarta bikin kangen.. krn paket nasi ayam pake perkedel dan sop ayam hihihihi.. pdhal sih bisa aja gue bkn sop ayam dan perkedel di rumah cuma praktis aja kalo lagi mo malas masak.. hehe.. belum lagi mie GM pangsit rebus nya astaga nagaaa dimana ada kesempatan liat mie GM lgs deh gue pesen.. mumpung di indo kan…
Apa coba yang lupa gue makan? Martabak asin dan bika ambon … waaaaahhh.. untungggg nya pas sampe Jkt kmrn pesen angga sepupu ku beliin kue bantal dan cakwee.. ( ini aja dah brebutan makan ama TC) kata sepupu ku sorry ya dah dingin.. kata TC cakwe di jkt enak bgt dr Perth ( ya iya lah sayangkuuuu ini fresh baru mateng di beli uncle angga di perth mami beli di toko asia frozen!! ) hihihihi..
J-co donat in the other hand, is one of my fav dessert to eat.. ampe TC beli cup jco bawa pulang sini.. enak ya di jkt beli kopi dapet donat disini boro2 dehhh… hehe memang deh Jakarta itu surga dunia, surga makanan dan surga shopping mall :))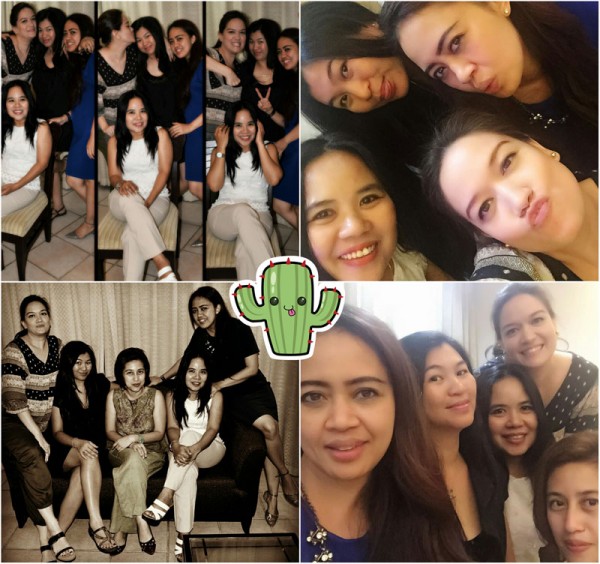 Besties from J-Town (miss you and so blessed to have you all in my life) xx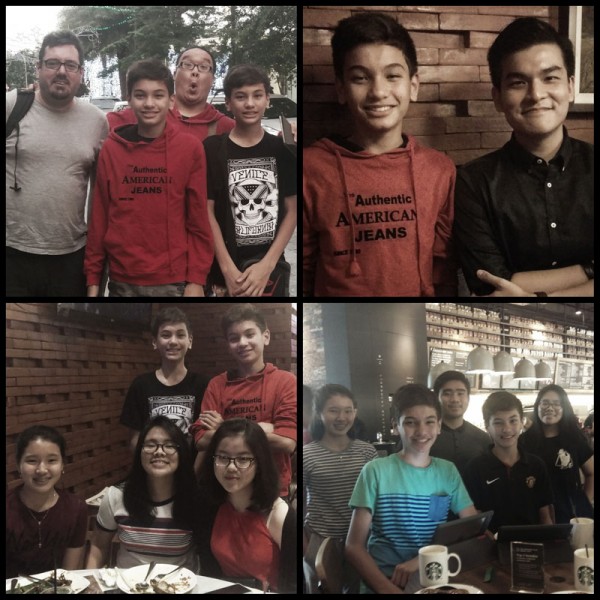 ini TC dengan sepupu2 nya dan om2 nya yg masih juga muda, wkwkw sayang ya sebentar padahal TC dah mulai mau ngomong Indo.. dan juga tragedi TC di kejar anak2 cewe ABG di TA, di potoin kaya ga pernah liat anak setengah bule aja secara di jkt sekarang dimana2 anak campuran gado2 kan? sampe pindah tempat duduk sebelah TC, sampe ngantri beli popcorn di fotoin .. aduh matiii kalo mami nga plototin dag di garuk kali anak gue!! wkwkkw aduh kocak abis. hiiy anak abg indo skrg agresive amat siy ya… bikin serem… sudah deh TC balik Perth aja hidup damai 😛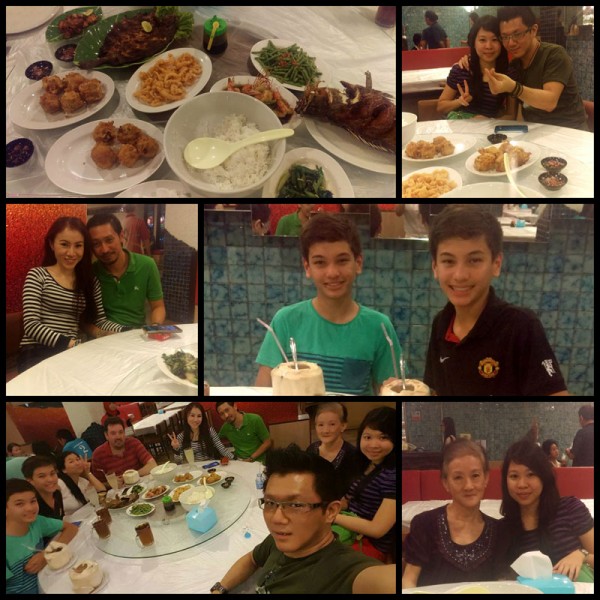 Dinner with My cousins and their partners with my Aunt (till next time visit us here in Perth yah!!)
Thank you So much for your hospitality Lala and Family xo
Nah Ini crita nya lagi di Puncak dan Bandung, jalan2 demi suami blanja di rumah mode Bandung, Nungguin dia sampe abis sepiring batagor, semangkok bakwan malang he he he.. Â Bandung is beautiful city to visit too, laen kali pingin banget balik, nginep di hotel2 unik dan jelajahi bandung ama suami aja nga ajak anak2 ribeeetttt .. hehehe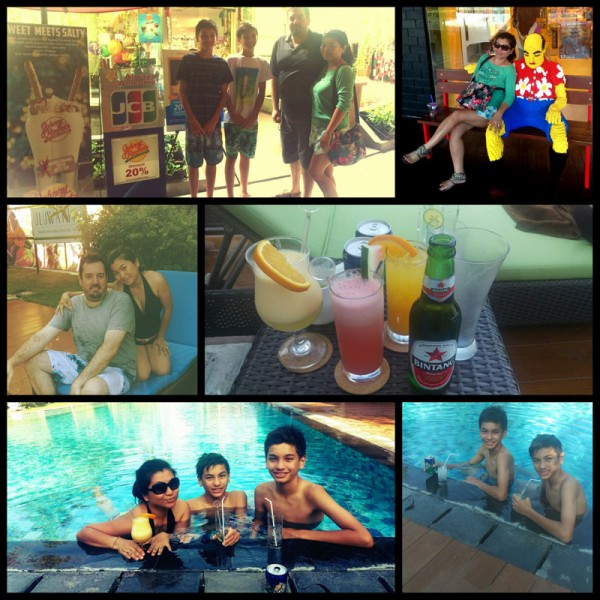 BALI 2016
Nusa Dua Bali, Stayed here for few days, we enjoyed it, nice relaxing day after busy fun amazing days at SG and Bandung, Jakarta.
Kita ke Bali mo hadiri pernikahan Russell dan Mbak Niken. Gereja nya di Nusa Dua bagus banget, unik dan cantik, adem pula semilir2 angin.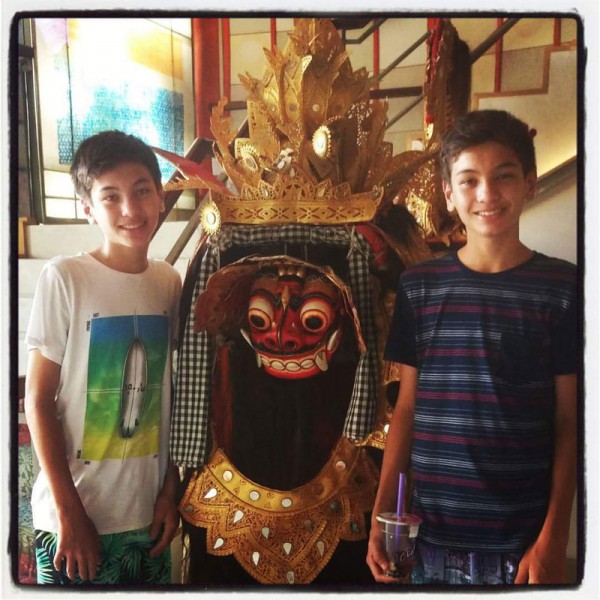 Thomas and Cameron hoto with barongsai di Mall hehe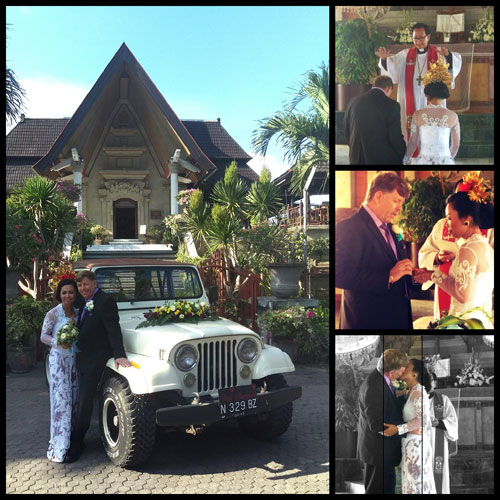 Congrats to My father in law Russell and his beautiful bride Mbak Niken
Semoga Tuhan Yesus memberkati perkawinan kalian dan bahagia selama nya.
Ya, ini lah sekitar cerita liburan ku kemaren.. sekarang kerja lagi demi liburan ke Sydney ketemu papa dan besties from Sydney hehehehehe
pas winter ke Sydney lucu kali yaa hehehe
I thank you heavenly God and Lord Jesus for my amazing holidays with my dear family and good friends. Feeling so blessed and happy with His grace.