I made this dessert inspired from my friend Adriani, but I decided to make it with pandan coconut milk instead of fruit juice, also I add more variety Asian canned fruits to give it more flavour and texture.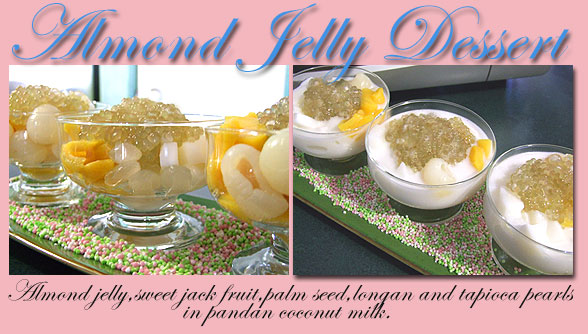 Almond Jelly Dessert by Lia Della
Once a while I like to make scrumptious breakfast for my husband and I, It was so delicious especially for winter breakfast.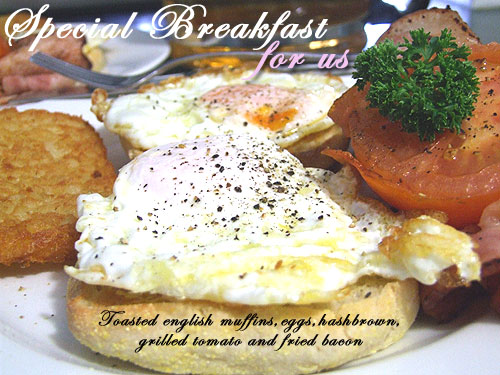 2 days ago I wasn't feel good, so Stu took over to look afer TC while I had my early night. The next morning when I got up, I saw this huge block standing in the middle of the dining area, I try to have a closer look wondering what it was, and I smiled hahahaha.. Its must be "mummy block". So I went up to TC's room and woke them up and said "I saw the giant mummy block"
and they smiled to me and said "we made it for you last night to surprise you in the morning and to make you happy because you were unwell last night" and I hugged them and told them to take the photo with the blocks.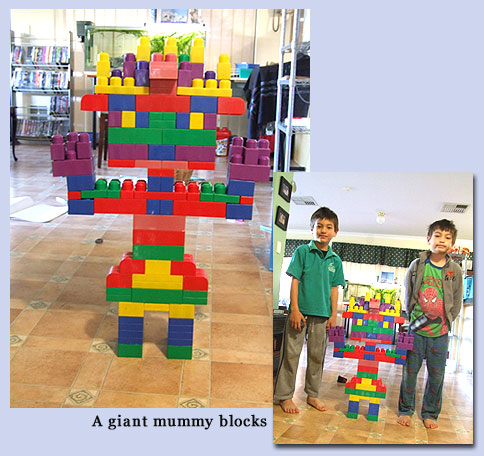 Thanks boys!!! xxxxx
"Nasi Goreng Pete" is one of Indonesian dish which contains pete beans with its unique pungent taste.
While some people add extra prawns or chicken when they make this dish, I only add some chives and eggs topped with corned beef omelette.